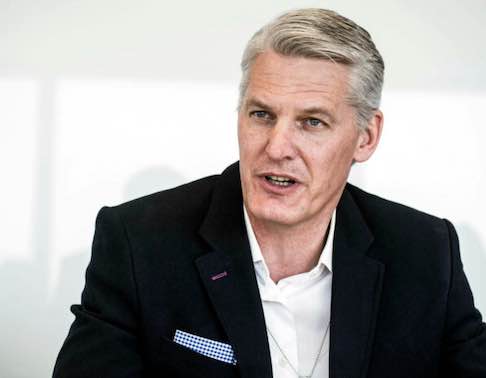 With the South African economy blighted by electricity blackouts, the nation's banks are reporting record profits for 2022. Corporate and Investment Bank was first to announce it had been helped by one area of strong volumes for all the banks: financing off-grid electricity.
At Eskom, the CEO was sacked last month, 8 weeks after he survived a poisioning attempt. Andre de Ruyter, 54, issued a devastating indictment of governance under the ANC nearly three decades after the end of apartheid. Eskom has imposed rolling power cuts of up to 10 hours a day to keep the electricity grid from crashing. De Ruyter blames the power shortages on the failure of the ANC over many years to maintain coal-fired power stations that have an average age of 42 years.
He also blames sabotage. Criminal syndicates, he says, steal coal and infrastructure, including copper and aluminium cables, pylons and even bolts, to be melted down and resold. They also make more money by tendering for contracts to repair the damage they have done, he says. The father-of-three thinks criminal gangs plotted his murder.
A report by the Global Initiative Against Transnational Organised Crime, a Geneva-based body, last year highlighted the scale of the problem. "South Africa's infrastructure is suffering from sustained and organised theft, mainly of copper, on an industrial scale."
FirstRand was the first bank to report last week, showing profits up 15% Covid-19. "We will see even bigger records from the other major banks when they report over the next two weeks," said Stuart Theobald of Intellidex. Standard Bank has guided the market to expect growth of 30%-35%, Nedbank 24%-29%, Absa 10%-15%.
This growth is not thanks to the general economy; that has been dismal. What banks want to see is businesses investing not to merely protect existing output, but to expand output, which is what much of the off-grid electricity investment is doing.