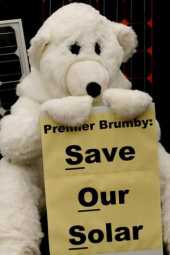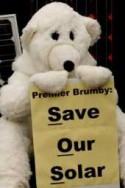 Susbidies being cut everywhere Last month was bad news for the solar industry in the US.
For some years investment tax credits (ITCs) of 30% capped at $2,000 per home have incentivised households to take the jump to a more sustainable energy source, while businesses had an equivalent uncapped credit.
But with the scheme set to expire on 31 December, the Senate has blocked a renewal bill eight times.
The loss of these incentive payouts from the federal government could affect much more than the number of houses powered by the sun.
The envisaged loss of talent from these companies could become a broad brain drain from the US and from what has been a high-tech and rapidly developing industry, especially for the south and west of the country.
The extent of the damage
The lack of this subsidy will affect all areas of the sector and the supply chains within it. Many solar distributors are under-capitalised small to medium businesses. The photovoltaic modules they have committed to, anticipating high fossil fuel prices driving people to 'off-grid' power, will now be sent overseas severely impacting their revenues.
%authorad4%
Some planned investment in US solar manufacturing, organisation and infrastructure growth will be cancelled or postponed, and some companies will scale back US operations. The already stiff competition from countries such as China, where billionaire founder of Suntech Power Shi Zhengrong has established himself as king of the solar world, will further intensify.
The announcements of several recent large scale commercial projects in the US seem to be contingent on the extension of these tax credits. The lack of robust ITCs lays the market open to radical electricity pricing and therefore a non-sustainable alternative.
This is a body blow to the market that will not only crush many of the weaker firms but also significantly downsize the US market.