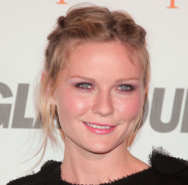 Dunst: balanced We are all concerned about synthetic ingredients in everyday cosmetics. It's no surprise that celebrities (notoriously fussy about what they put on their skin and hair) are such big fans of green beauty. Here's some products the stars love to help them stay green and gorgeous.
Natural Organic Edible Cosmetics, from £4.99 to £30, available at selected Waitrose stores, nationwide CELEBRITY FANS: Gwyneth Paltrow, Michelle Pfeiffer. THIS American skincare brand uses 'food-grade' ingredients extracted from highly anti-oxidant and vitamin-packed fruits and vegetables, making it 100 per cent natural.
BEST BUY: Lemon Peel Cleanser, £18. Tiny jojoba beads and lemon oil help lift away dead skin cells.
Saaf Pure Skincare, from £9.99 to £32.99, available at www.saafpureskincare.com CELEBRITY FAN: Donna Air. THE first natural-beauty range to be certified organic and Halal, it was created by Dr Hussain-Gambles, a qualified pharmacologist and homeopath. The formulas are gentle and contain steam-distilled essential oils and naturally active organic extracts. These creams and oils have a longer shelf-life than some natural products.
BEST BUY: Organic Ultimate Moisture Face Serum, £29.99. It contains skin-nourishing rosehip-seed oil, a natural source of vitamin A.
Balance Me, £3.75 to £25, available at www.balanceme.co.uk CELEBRITY FANS: Sadie Frost, Kirsten Dunst. BASED on the benefits of aromatherapy, these bath and body products contain only pure and natural essential oils. The range includes washes, lotions, creams and balms that are free of parabens, sulphate detergent and mineral oil, and contain no artificial fragrances.
%authorad4%
BEST BUY: Rose Body Balm, £15. It includes rose otto, jojoba and sweet-almond oils to smooth and moisturise skin.
Green People, from £2.99 to £19.50, available at www.greenpeople.co.uk CELEBRITY FANS: Daryl Hannah, Sarah Beeny. CHARLOTTE VOHTZ created Green People in a quest to provide some gentle, organic body care for her daughter, who suffered from severe skin irritations. The brand was launched in 1997 and now offers more than 120 products using hand-made formulas.
BEST BUY: Body Bliss Lotion, £15.99. With green-tea extract, rose oil and fair-trade shea butter, this light lotion melts into skin and nourishes without feeling heavy.
Alison Raffaele Cosmetics, from £7.20 to £35, available at www.cultbeauty.co.uk Celebrity fans: Nicole Kidman, Jennifer Lopez.
A-LIST make-up artist Alison Raffaele, who began her career as head assistant to Bobbi Brown, launched her mineral cosmetics range in July in the UK. An antioxidant formula is used in the products; key ingredients are pomegranate and goji berry to protect skin.
BEST BUY: True Concealer, £18. A make-up artists' favourite, this creamy concealer dries to a powder finish and hides even dark blemishes.
Lily Lolo Mineral Cosmetics, from £5 to £44, available at www.lilylolo.co.uk CELEBRITY FANS: Denise Van Outen, Nicky Hambleton-Jones. THESE delicate face and eye powders use pure crushed minerals and no chemicals, dyes or fillers. Use a Kabuki brush to apply them — the bristles are shaped specifically for buffing the mineral powders into skin. BEST BUY: Foundation, £12. After applying this, skin looks wonderfully fresh.
Louise Galvin Sacred Locks, from £16 to £26, available at www.louisegalvin.com CELEBRITY FANS: Sophie Dahl, Patsy Kensit. THESE shampoos, conditioners and masks use only natural ingredients such as essential oils, plant extracts and vegetable-based moisturising agents.
BEST BUY: Intensive Treatment Masque for Thick or Curly Hair, £26. This rescue mask uses seaside-plum extract to repair chemically damaged hair and define curls.
Aveda Dry Remedy Moisturizing range, from £16.50 to £19, available at www.aveda.co.uk CELEBRITY FAN: Thandie Newton. AVEDA has launched this range of herbal hair-care designed to deeply moisturise the driest and most brittle hair. Infused with plant extracts including buriti palm oil, pomegranate and palm-derived conditioners.
BEST BUY: Vintage Clove Shampoo, £9.50. To celebrate Aveda's 30th anniversary, a limited-edition version of its very first product will hit the shelves in October.
Butler's Pommade Divine, £11.95, available at www.pommadedivine.com CELEBRITY FAN: Sienna Miller. THIS 100 per cent natural and organic salve is 200 years old and is enjoying a revival. Its key ingredient is benzoin (derived from tree resin), which is used to treat cracked skin and its deeppenetrating woody scent can help ease muscle tension.