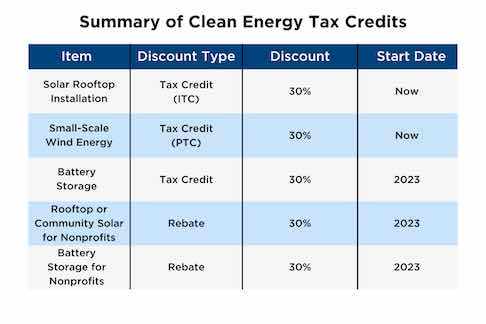 From Inglewood to India, via Slovenia and Spain, rooftop solar funding is in a state of flux.
While California has suspended its statewide incentives, the Federal Inflation Reduction Act (IRA) has funding for the next  decade,  Households that outfit their homes with rooftop solar can receive a tax credit under the IRA to cover 30% of the cost of installation, effectively knocking the cost of installing solar down by thousands of dollars. To use the tax credit, you can install solar power on your property, but you must use a licensed solar installer certified by an organization like the North American Board of Certified Energy Practitioners, which adds to the cost — effectively cancelling each other out.   According to the Center for Sustainable Energy, the average size for a residential solar system is 5 kW, costing around $20,000. At that price, the claimable tax credit would be $6,000.
The tax credit for solar is set to last until 2032, at which point it will lower and then expire in 2035 unless Congress renews it.
In California, according to a recent study reported in The Bee, California lacks a specific plan to achieve ambitious goals to reduce pollution by 2030. That's no surprise in light of Pacific Gas and Electric Co.'s skyrocketing rates and the California Public Utilities Commission's recent passage of regulations that reduce "excess" solar production credits to ratepayers by 75%. "Just when we need to encourage more people to buy electric cars, Gov. Gavin Newsom and the PUC implement rules that will help kill home solar sales," says an opinion piece in the Bee. They talk a good game, but how about putting some walk into all this talk? The writer calls for repeal of the solar regulations and drastically reduced utilities' rates.
Meanwhile, under Slovenia's just-announced incentive scheme, subsidies for rooftop solar systems with batteries are ten times higher than for those without them. Households and firms could get up to EUR 500 per kilowatt-hour of installed capacity of a facility with batteries, and only EUR 50 for PV systems without storage (down from EUR 180). Subsidies cannot exceed 25% of the total investment.
However, not all batteries are eligible for the incentives. Households and firms must install storage with a capacity of 0.7 hours of operation of the capacity of installed solar power plants. A 10 kW PV system must have a 7 kWh battery.
As Europe's sunniest country, Spain was one of the leaders in solar power at the start of the century until the 2008 financial crisis halted the boom.
Since then, it has fallen behind neighbours.
A right-wing government threw shade on the sector by cutting subsidies. It then introducing a tax on households that sold excess electricity to the national grid, a move derided by critics as a "tax on the sun".
But the tax — which NGOs say was imposed following pressure from energy giants worried about competition from self-generated electricity — was shelved in 2018 when the left came to power and stepped up support for renewable energy.
Since then, the sector has grown rapidly with the help of EU and government subsidies.
Self-generation "democratises energy and takes control away from the big energy corporations that want to retain their hold on power," Prime Minister Pedro Sanchez said at the end of October.
He predicted between nine to 14 gigawatts of new rooftop solar by 2030, out of a total of nearly 40 gigawatts of new solar power.
In spite of its vast potential, solar energy last year supplied just 9.9 percent of Spain's electricity — far behind the 23.3 percent generated by wind power, the 20.8 percent provided by nuclear power or the 20.8 percent contributed by natural gas power stations.
Today only "four or five percent" of Spanish homes have solar panels installed, "meaning there is a lot of room for growth," said Joaquin Gasca, Commercial director of Engel Solar, a large installer.
It has the potential to be "the leading source of energy" in the Iberian peninsula, he added.
Auto Amazon Links: No products found.