If any manufacturers are reading this here are three products we would order if they existed. All are winners of 2004 Industrial Design Excellence Awards (IDEA).
Equinox is the backpack you never realized you needed until you saw it. Its intelligent pockets are accessible when the user has actually got the bag on their back. They can also be hidden inside for safety.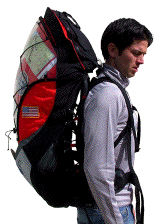 Clever backpack
UnBathroom is a temporary toilet. Made out of cardboard and plastic, this clever loo is transportable and can be used anywhere and then discarded or burnt.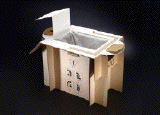 Emergency loo
This is not a sexy little design piece, but the ApproTEC MoneyMaker Deep Lift Pump is a transportable, human-powered irrigation pump. This water pump is designed to work in a developing country, but it will do just as well on your off-grid land.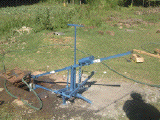 Easy to make water pump