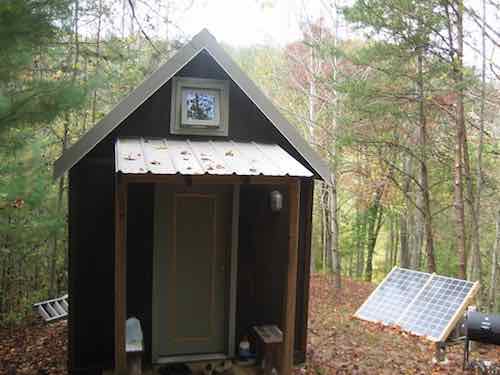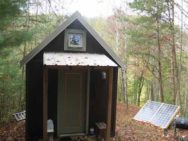 USA
In the town of Brunwsick, Georgia, builder Stuart Muir Wilson constructed a tiny home with all the trimmings. Complete with solar panels and a composting toilet – and made from recycled wood. Wilson thinks this could be the future and hopes to build a business off the back of it.
The house, which is 2.3m by 5.8m, is built on wheels and can be towed anywhere. The solar panels fitted for power and water tanks are able to insulate the home from the cold, and Wilson's clever arrangement of windows means that the temperature inside never rises above 25C – even in the hottest summer months.
After the success of this house, which he sold to be placed on a bush block, Wilson aims to build another four in the next year. He said "there's a lot of people who live in the bush off the (energy) grid, you don't have to be doing it tough to live off the grid." Wilson added:
"We're teaching people how to use the natural elements to cool or heat the place and in their own ecological footprint." 
The project was created in conjunction with Jesuit Social Services and built with support from Hammertime, an initiative creating pathways into construction for women. Jesuit is receiving expressions of interest from people wanting to buy the homes.
The tiny house movement is on the rise in the USA as the demand for living small is getting bigger. According to a recent survey done by the National Association of Home Builders, more than 50 percent of Americans would now consider living in a home less than 600 square feet, and that number is even higher for millennials – 63 percent of whom would consider living in a tiny house.
Want to know more about this way of life? Have a read of The Tiny House Family blog. You can also read about some of the best companies responsible for constructing tiny houses here