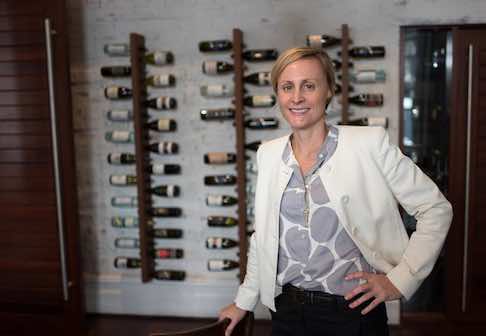 As one of the westernmost towns in the country, Esperance is at the leading edge of Australia's renewable energy generation. It is transitioning from gas to solar energy, and the process, started in 2017, is almost completed with a new initiative to include the remaining households that were unable to do their own solar installation.
The story begins in 2019 when 14 remote farms ditched their electricity supplied via conventional powerlines for solar energy based micro power systems (MPS).
A Government-owned corporation supplying electricity to around 100,000 residents and 10,000 businesses scattered across approximately 2.3 million square kilometres, had tired of maintaining long stretches of powerlines servicing small communities and farms, and  subject to hazards such as lightning strikes, falling trees and high winds; creating a major cost burden.
Micro Power Systems – Safer, More Reliable, Cheaper
Since 2017  the government agency, Horizon Power, has been trialling solar power based stand-alone systems at various locations that have not only proved to be more reliable, but also cheaper for Horizon to operate and maintain.
The MPS units use solar panels and battery storage sized to a property's requirements, along with a back-up diesel generator for emergency charging  when needed. Battery storage will be sized to ensure it can meet a customer's energy requirements for a typical 24 hour period without any solar electricity input. Diesel top-ups will be taken care of by Horizon, which will be remotely monitoring fuel levels.
All costs associated with design, installation and maintenance of the units are met by Horizon Power, which owns and operates the systems. Customers pay the same tariff that currently applies for electricity from the overhead network.
The newly established Shark Lake Renewables Hub, comprising solar panels, wind turbines, and a battery energy storage system, is set to expand its capacity, making Esperance a beacon of sustainable energy for the entire region.
Horizon Power has recently  launched "Sunshine Saver," a subscription service that aims to make the benefits of renewable energy accessible to all residents, including those unable to install rooftop solar.
In this gas-free town, where over 50% of power comes from a mix of solar, wind, and battery storage, Sunshine Saver aims to empower households to save on energy bills and contribute to a greener future. Designed for up to 500 eligible customers, the base subscription fee of only $1 per day provides five units of energy daily, resulting in an average 11% reduction in energy bills or A$186 savings per year.
But the savings don't stop there. By shifting their energy use between 6am and 6pm, when excess solar power is fed to the local grid, customers can enjoy an additional 10% discount on power costs, even without direct access to rooftop solar panels or electric vehicles.
The town's electrification process began in 2021 when the reticulated gas network ceased operations, prompting Horizon Power to facilitate the transition to all-electric power. With undisclosed support from the government, financial assistance was provided to help residents and businesses replace their gas appliances with electric alternatives.
Auto Amazon Links: No products found.