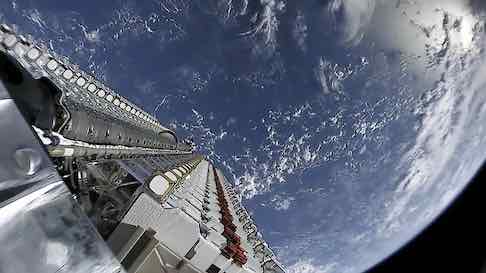 A cluster of 3,335 satellites called the 'Starlink Constellation' created by SpaceX is currently offering off-grid high-bandwidth WiFi to consumers in 45 different countries. Around 1 million people have already subscribed. This is the perfect provider for any people in need of a service designed for off-grid living.
A large portion of customers happen to be from Ukraine, and it is actively aiding them with the current war.
Starlink has also provided Ukraine by helping restore power and installing 'Starlink Terminals' that will help them access the internet.
The satellites and internet have given Ukrainians a chance to communicate with the outside world and Russia has threatened to shoot them down as they say it is interfering with the invasion.
The Ukrainian Deputy Prime Minister Olga Stefanishnya says "Starlink has played a crucial role in helping Ukraine to mount its defense against the Russian invasion"
Starlink released the service in 2019, and aims for global phone service after 2023, as well as increasing their overall number of orbiting satellites.