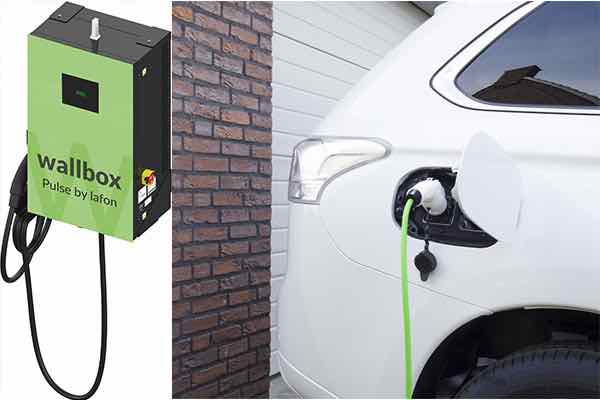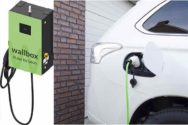 The growing number of electric vehicles (EVs) — from sedans and SUVs to sports cars and seven-figure supercars — is prompting a growth industry in ways to recharge them.
"Range anxiety" is becoming less of an issue as the national network of so-called fast chargers continues to grow. These powerful chargers can provide from 50 to 150 miles of range, depending on the vehicle, in 30 minutes or less. Now the new bi-directional chargers are coming on the market – off-grid car-owners can charge up in the city and download the power when they get home. The only source is a Spanish company called Wallbox
More than 100 million Americans live within a 15-minute drive of a public fast charger. Many of them have been installed in a partnership between Nissan and charger company EVgo along the heavily traveled I-95 corridor on the East Coast, between Boston and Washington, D.C., and a similar corridor in California, between Lake Tahoe and Monterey, called DRIVETHEARC.
Nissan, of course, makes the best-selling EV, the Leaf. In August, the partnership announced 200 additional fast chargers for public locations, such as highway rest stops and shopping malls, bringing the total nationwide to approximately 1,500.
Tesla has its own fast-charging system, including in public parking areas of upscale resorts. The new $90,000 Porsche Taycan electric sports car, being released at the end of 2019, will have its own, too. Of course, both Tesla and Porsche say theirs is better and faster than the other guy's, and also better looking.
More than 80 percent of EV owners recharge their vehicles at home, usually overnight, in the garage or carport, where charging units are usually wall-mounted and usually more utilitarian than attractive. That is also changing, along with their capabilities.
Wallbox, a Barcelona-based company already servicing Europe with regular and fast charging systems, has just entered the U.S. market via a sponsorship of the Formula E-Prix championship race in New York City held in July.
CEO Enric Asuncion told me they want to be known for good design along with such innovations as facial and gesture recognition, available on the unit known as Copper. Another model, Pulsar Plus, can be activated remotely by Bluetooth.
"Sometimes charging is the most intimidating part of owning an EV. It shouldn't be a challenge," he said, adding that Wallbox also wants to be known as user-friendly.
The real game-changer, though, is the first ever bi-directional DC charger for home use, which could power the house in an emergency. It operates at 7.4Kw in both directions, so it can deliver power to the vehicle battery or pull it from the battery to the house at the same rate. Even more remarkable is that it will be about the same size as a conventional wall unit.
The bi-directional DC unit is already available in Europe, via partnerships with Nissan and Mitsubishi, and will be in the U.S. soon. Doug Alfaro, the U.S. Director, said they will have a J1772 adapter to be compatible with Tesla, where Asuncion and several other Wallbox execs and engineers used to work.
A solar-powered version also is in the plans. "That's for the early adapter who wants to go off the grid," he said. Even at around $4,000, it could pay back in electricity costs in just a few years. Expect to hear much more about V2G (Vehicle-to-Grid), which all the experts believe will grow worldwide over the next decade.
BMW has already partnered with Wallbox for co-branded charging units marketed as BMW i Wallbox, including one model with an RFID system for recognizing different vehicles, for the multiple EV home or business. The non-BMW version is called Commander 2, for three to six cars.
The company is expanding in Europe, where cities like London and Madrid are limiting downtown access to private internal combustion vehicles when air quality is low; in China, including building a new factory in Shanghai; as well as in Mountain View, Calif., home of other high-tech companies.
The British equivalent of EVgo is PodPoint, https://pod-point.com