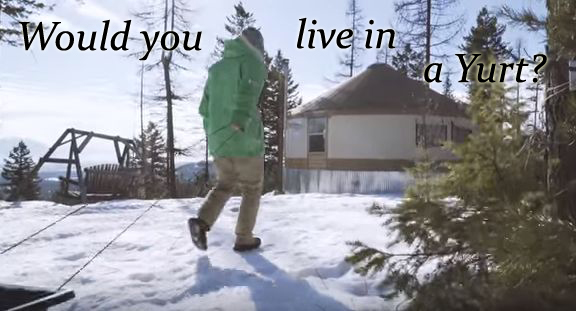 In the next town over from where I live, quite close, nearly in town, there is a yurt on a hillside, I don't know who owns it or if anyone even lives there, but it looks interesting, if nothing else because it's different.
A yurt is a semi-permanent tent structure, round, with a slightly cone shaped dome top. They are usually made of canvas, are roomy but there is only one room inside, unless you add some sort of walls inside to divide up the spaces like they did in the second video below. They are usually insulated so you can live in them year round. I wonder how long the canvas holds up though, and the plastic sheeting windows, I suspect at some point the covering would need to be replaced.
Never the less, they look quite interesting and would make a fun living place. Have you even stayed in a yurt? If so, let me know what you think of them below.
Here are 3 videos showcasing yurt life, enjoy.
https://youtu.be/CKG2LKYCb6g