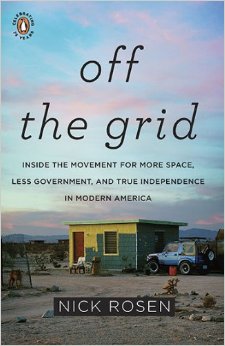 Do you have ​great pictures of your Off-Grid cabin, shack, trailer​…. ​or somebody else's that you happened to be visiting?
Now is your opportunity to put them to good use!
You could win a copy of Nick Rosen's book, "Off The Grid",​ published by Penguin,​ and see your ​snaps published on our website, Facebook page, twitter, and instagram.
Just follow ​these simple steps to enter the contest!
1. ​Email a brief story of how ​you came to be​ at the place in the photo​, ​or what inspired you​ about it​, with your full name and email address ​to: ​news@off-grid.net (only ONE picture by participant).
2. Attach the pic to the email
​ 3. ​Like the FB page​ – offgridpeople
The contest will end ​31 Jan 2016 at ​23.59 GMT
-Follow us on twitter and instagram! @OffGridNetwork and @offgridnet
-Share this post!
By​ entering the contest, you are giving ​us permission ​to publish the photo for non-profit purposes.