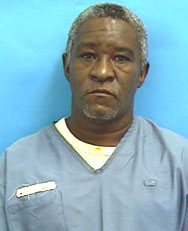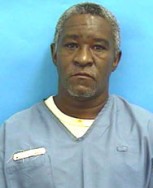 Williams: off-grid hero This web site is organising donations to help pay lawyers for a Pittsburgh man who uses no public utilities — and has served three stints in the county jail because of his battles. Now he faces more legal wrangling for refusing to tap into the local sewage system.
Off-Grid was the first to report on William Williams, 78, of Cecil, back in 2006. Now Williams is again pressing ahead with his long- held doctrine that he, not public utilities or authorities, dictates what happens on his property. He describes utility companies and authorities as "troublemakers," "bullies" and "yo-yos with queer ideas" about encroaching on people's lives.
Based on that philosophy, he's refused to tap into the sewage system that the Midway Sanitary Authority operates on Reissing Road.
"I don't like to see big outfits like this giving all this [hassle] to the people," Mr. Williams said. "These companies are trying to barge in on everybody."
The Washington County Sewage Council sent him a certified letter June 26 stating he had 45 days to tap into the sewage line. The council said it will inspect his septic system to see if it's malfunctioning, which would be grounds to force him to tap into the public system.
But Thomas F. Wright of the council said if a visual inspection reveals no leaks, that tactic won't work. Then Cecil would have to step in to enforce its ordinance requiring homeowners to tap into the public sewage system.
He said Mr. Williams is one of 21 homeowners yet to tap in, although most others cite money problems as the reason.
But if it goes to court, Mr. Williams could face a fine as high as $5,000 and imprisonment of up to 30 days. Every day he fails to comply also can be considered a separate offense.
It's the latest in Mr. Williams' campaign to avoid being wired, plugged in, tapped in or in the pipeline.
"If they want to play hard ball, I'll play hard ball," he said.
Mr. Williams served 31 days in the Washington County Jail for repeatedly cutting a guy wire securing an Allegheny Power utility pole on his property in 2005 and 2006. When the company kept reinstalling the wire, Mr. Williams dug a 5-foot hole and removed the guy wire anchor.
At the time, Allen Staggers of Allegheny Power said Mr. Williams' actions could result in power outages and personal injury.
"It's dangerous for people to tamper with our equipment, whether it is a live wire or a guy wire," he said.
But Mr. Williams said the utility company's right of way does not usurp his property rights. And to this day, the utility pole has no guy wire and leans a bit precariously over Reissing Road.
Without front teeth and wearing his trademark orange tassel cap, Mr. Williams said the citations, fines and jail time have strengthened his resolve to fight intrusions into his simple lifestyle.
"People let their wants outpace their needs, and that's why we're in economic trouble now," he said.
Cost prompted him decades ago to wean himself from public utilities. He retired from Homestead Valve in 1974 and lives on Social Security and a small pension.
He collects rainwater from his roof gutters into a holding tank. The water then flows through a filter into a basement sink. His 1960s-era septic system includes two tanks.
His refusal to pay for electrical service prompted Allegheny Power to remove electrical lines to his house. He installed solar panels in his front window and relies on batteries to power his radio. He uses propane and wood for what little heat he needs and washes his clothes in a bucket, then dries them on a clothesline. Owning no refrigerator, he stores perishables in his basement. He has no telephone. Weeds fill his yard.
At 5 feet 11 inches, he weighs about 134 pounds and eats a diet of cereal, cheese, tomatoes and hoagies with little meat — and shares his diet with his dog, a mountain cur named Peppy. He said he hasn't been to a doctor in 54 years, save for an exam to get his driver's license.
Mr. Williams remains spry with bold opinions about the virtues of simplicity. And if necessary, he said, he'll go to jail yet again, although he's unsure what he would do with Peppy.
"People are used to going along, so they don't rock the boat," he said. "I'll rock that boat."