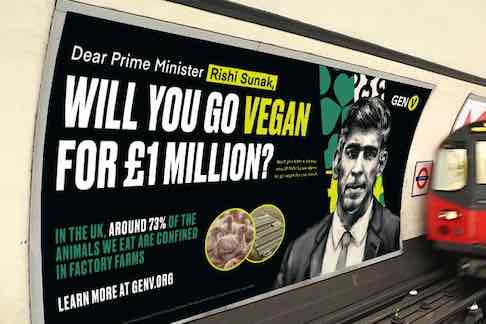 The Vegan Land Movement in the UK provides a model for others to follow – anywhere in the world – to link up and secure bare land for working and living purposes.  The London Times covered a recent purchase of 6.8 acres of grazing fields in South-West England.  A £44,000 bid from the group of vegans, secured the plot.
Using the Landbuddy map – off-gridders can adopt the same  strategy – and form groups of like-minded people to acquire land quickly and easily.
The Vegan Land Movement
(VLM) is a community interest company, aiming to impede industrial farming and increase biodiversity. Between 1970 and 2013 the UK lost 56 per cent of its wild species. VLM raises money through its crowdfunding website, and in two years it has won four plots of land, losing two auctions.
"A lot of people think action is about standing on a street with a banner," says Gina Bates, 60, the founder of VLM. "Obviously that plays a part but not many people are actually trying to create alternative systems."
Veganism is growing in popularity. According to YouGov, 2 per cent of the population was vegan in 2021, rising to 3 per cent last year. Veganuary is celebrating its tenth year of campaigning with the number of people pledging a month of veganism growing year on year.
Meanwhile, vegan organisation GenV has challenged Rishi Sunak to adopt a plant-based diet for a month for a donation of £1 million to a charity of his choice and has taken over every inch of advertising space in Westminster Tube station to get its message to him. Founded in 2019 by Matthew Glover, who also established the Veganuary group, GenV has previously issued the same challenge to the Pope and to Donald Trump.
GenV doesn't take public donations and is funded entirely by a private trust, which is supported by a number of philanthropists
A section on its website headlined "Supporters past and present" features pictures of Joanna Lumley, Paul McCartney, Bryan Adams, Joaquin Phoenix and Woody Harrelson. "In the case of this particular million pounds, this is being offered by an anonymous donor," says GenV.
VLM comprises three core members and about 20 volunteers, and no one takes a salary. All of the four sites it owns are in Somerset, a region it has honed in on for a few reasons. "One is because it's one of the most depleted areas in Europe for biodiversity," Bates says. "It's also the biggest region for dairy farms in the country, so there's a lot more pollution per acre there than there is anywhere else in the UK."
Bates, who used to work as a print designer for Liberty in London, but who now lives in the Highlands and has planted a "veganic" nut orchard, wanted to "think of solutions."