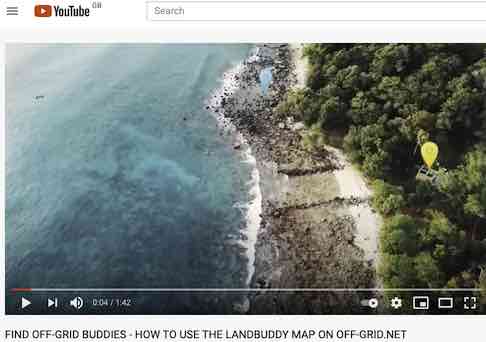 Our Landbuddy section is one of this web site's features most valued by our readers. Now we have released a video to explain how to use it.
It allows people with land to contact people looking for land, and vice versa – there is also a third category for people who just want to help out – perhaps at an off-grid community near them.
Landbuddy is a browsable map – which means you can zoom in on the area you are interested to explore and then find like-minded people who are advertising.
We hope you find it useful. Please contact us with any comments or leave them on the site – and please be in touch with any videos or stills of your off-grid life – send any news stories to news@off-grid.net