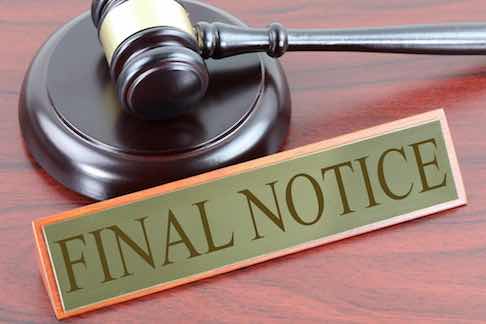 The Washington Post reports an unprecedented rise in arrears owed to Utility companies by America households struggling in the pandemic.  Those bills are about to fall due. And the Utilities are planning to collect.
There was a moratorium on Utility bills, but it has now been lifted in most states and now only DC and 14 States still protect consumers from Utility debt collection.
In the DC, area, Fairfax Water is "considering" shutting off service for nonpayment. There has been more than a sevenfold increase in unpaid bills since before the pandemic.
Nationally, As of Dec. 31, Americans owed their gas and electric utilities an estimated $32 billion, according to the National Energy Assistance Directors' Association, which represents state directors of low-income energy aid programs. In the District of Columbia, NEADA estimates that almost 63,000 households owed about $50 million, while more than 400,000 in Maryland owed $251 million.
"We've never seen numbers like this before," said Mark Wolfe, NEADA's executive director. "The question is, how do we keep families connected to the grid and in their homes when they don't have income coming in? . . . We've never had a situation where this many people haven't paid a bill in more than nine months, and we still have a long time to go."
Washington Gas plans to begin sending shutoff notices to unresponsive Maryland customers after March 31, which could lead to disconnections starting around Memorial Day, the utility said. About 80,000 accounts in the Washington region were more than three months past due as of Dec. 31 — a 30 percent increase from a year earlier.
A coalition of more than 600 racial justice, labor, environmental and religious groups have urged President Biden to declare a national ban on utility cutoffs. The administration recently extended a federal moratorium on evictions through March and proposed $25 billion in rental assistance and $5 billion for home energy and water costs as part of its $1.9 trillion pandemic aid package.
One economist estimated that residential electricity use spiked 10% on average between April and July 2020, leading to households spending nearly $6 billion on extra usage.