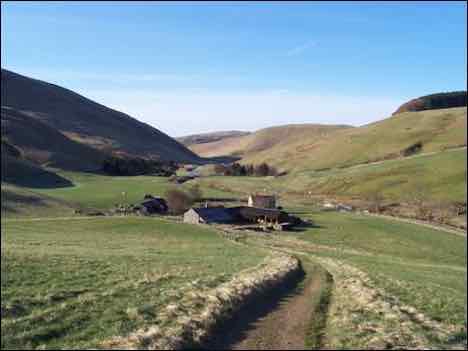 Plans have been lodged that could see properties in one of Northumberland's most rural areas connected to the electricity grid for the first time. There are believed to be around 350 families across Northumberland living off-grid, with no utility bills, and able to enjoy the night sky with no light pollution.
Lobbyists from the power company say children are bathing in streams and doing homework using headtorches, while people struggle with basic household tasks. The local council and the local Utility company are conducting a PR blitz to persuade residents to go along with the scheme. Families are being quoted thousands of pounds by power companies to be connected to the grid. Write to us if you oppose the scheme – email: news@off-grid.net
Northern Powergrid yesterday outlined the plans that could see mains electricity delivered to properties in Upper Coquetdale in the Coquet Valley, Alnwinton.
The firm is looking to install overhead lines that will be intercepted by interconnecting underground cables in the Northumberland National Park, which will secure an electricity supply to off-grid properties and three emergency cell masts.
The plans have been lodged with Northumberland National Park for consultation before being submitted to the Secretary of State of State for Business, Energy and Industrial Strategy for a final decision.
The application has received a few letters of support with one person writing: "I thoroughly support connecting electricity to homes in the Coquet Valley, my family have farmed there for over 60 years and have had to manage on a diesel generator and power minder batteries, which is ridiculous in this day and age ,the cost of running generated electricity is astronomical.
"My family have been campaigning for mains electricity for many years, I hope at last this will be happening, although I will not benefit as I have retired from the business."
Another wrote: "There are many homes across rural Northumberland that were never connected to the mains electricity grid many decades ago because it was just too expensive.
"I urge you to approve this scheme, our rural community deserves to be on grid after all these years."
Rothbury councillor Steven Bridgett said residents and organisations have been working for many years to address the issue.