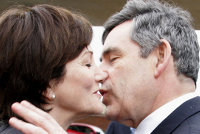 M2 Presswire – LONDON – Twelve communities from across the UK are today celebrating after winning up to GBP500,000 each to help install new green technologies such as solar panels, hydro turbines and energy saving insulation.
The grant money, awarded through the Government's Low Carbon Community Challenge, will be spent on a range of green measures which will helpthemove to a low-carbon society, save money on energy bills, and could even see some communities make cash from generating their own energy.
On Monday 1st February the Government launched the Clean Energy Cashback scheme which provides money for domestic and community based small scale renewables projects for renewable energy they produce, even if they use it themselves.
"Today's winners will act as a test bed for green action, and show us all what a greener future looks like," said Energy and Climate Change Minister Joan Ruddock.
In total, 22 communities will benefit from the GBP10million Low Carbon Community Challenge grant fund. The aim of the fund is to inform government of what works at a community level to cut emissions. The first ten winners were announced on 21st December last year.
Today's 12 winning communities are:
England Hook Norton, near Banbury, Oxfordshire: The 2500-strong community has been working on reducing its carbon footprint for a number of years. It will spend the money on installing a heat recovery system, solar panels, two community electric pool cars and a ground source heat pump at the local primary school (Hook Norton Church of England Primary School); provide interest free loans for a whole-house retro-fit of six homes; on top of this, it will insulate 40 homes and install solar thermal panels on a further 20; put a bio-diesel tank in the local brewery (Hook Norton Brewery) to supply bio-diesel fuel for the vehicles of 50 households. All these activities will provide income back in to a rolling low carbon fund so that the community can continue to take action for the next 10 years.
Ashton Hayes, near Chester, Cheshire: Since 2005, Ashton Hayes has been working to become England's first carbon neutral community and has already cut average household emissions of the 370 homes by 23% since May 2006. It will spend the money on a various renewable generation technologies which will power part of the community. This includes a renewable energy CHP plant and solar panel focused on the school. This will link with measures to encourage energy efficiency via real time displays and demand side management. Contact – Garry Charnock gcharnock@rsk.co.uk 07968 063624
Easterside in Middlesbrough, a mixed tenure estate of 3250 people, is among the top 20% of disadvantaged areas in England. The LCCC funded Eco-Easterside project will save residents money on household bills by reducing energy use. Two wind turbines will be installed in the grounds of Easterside and St Thomas More primary schools, which will in turn generate income for the community from the government's clean energy cashback scheme. 600 homes will be fitted with energy monitors, and householders will be helped to make sure their homes have adequate insulation. Renewable energy systems – solar hot water and air-source heat pumps – will be fitted to 20 homes. Residents will also be encouraged to reduce carbon emissions by using sustainable modes of transport and growing more of their own food.
Halton, near Lancaster: Halton is looking to install a hydro turbine into the River Lune, and three solar roofs; and incorporate carbon saving measures in the renovation of Halton Mill, which will provide office and workshop space for local businesses. The profits, generated from the Government's clean energy cashback scheme, and from rents, will be ploughed back into further carbon reduction projects such as Halton Energy Network which will help households reduce their domestic carbon emissions.
Exmoor National Park in Somerset and Devon: The LCCC funding will be used to help fund renewable energy projects such as wood pellet heating and solar installations in six communities that have been participating in community sustainable energy planning. One of those communities (Lynton and Lynmouth) is planning to install a community owned hydropower turbine that will generate an income for the community and the fund will help in raising awareness of the scheme amongst potential investors.
Whitehill-Bordon in East Hampshire: Aims to build on it's Eco town status by making the money available for people in the form of loans. Residents who take advantage of this will be able to install energy efficiency measures and renewable technologies, to save energy and save money.
Ladock and Grampound Road in mid-Cornwall plan to upgrade homes, schools, community halls and businesses with a combination of energy efficiency measures and microgeneration technology. They will monitor their progress through smart meters to assess the impacts of behaviour change and renewable energy technologies among project participants and the wider community. Any income from clean energy will be fed back into a community fund for further low carbon investment. The project will also see the plantation of a nut grove carbon sequestration project and the installation of an electric vehicle charging point.
Northern Ireland
Ballymena: Intends to build a district heating network based on deep geothermal, biomass and residual heat technologies. This will benefit public buildings, social housing as well as private residences and will reduce fossil fuel use and fuel poverty.
Camphill Community Glencraig: Plans to install a biomass district heating system using locally sourced wood. This will help to reduce bills and dependence on fossil fuels.
Wales
Cwmclydach, nr Pontypridd, South Wales: Blaenclydach is a former mining village and is one of the most deprived areas in Wales. The money from LCCC will help pay for two small hydro turbines in the nearby Cambrian Country Park which will power two community buildings and, under the government's Clean Energy Cashback scheme, will generate an income for the community.
Awel Aman Tawe Community Wind Farm in Upper Amman and Swansea Valley, South Wales: Fuel poverty is a major concern for the 13,500 people living in the 12 villages spread across Neath Port Talbot, Carmarthenshire and Powys. Planning consent has been secured to put two wind turbines with a capacity of 4MW on the Mynydd y Gwrhyd mountain, so the LCCC money will help towards the costs. This will generate enough electricity to supply the annual needs of about 2000 homes and generate an income for the community as a whole through the Government's clean energy cashback scheme. The community also has plans to open a zero carbon cafe, allotments and a biodiesel pump in the headquarters car park which can be used by members of the public.
Glogue, Hermon and Llanfyrnach, nr Preselli Hills, Pembrokeshire: The LCCC money will be used to fund two wind turbines which are calculated to generate around GBP300,000 per year to be ploughed back into further energy saving projects.
The winners of round one of the Low Carbon Communities Challenge were announced on 21 December. They were –
Muswell Hill in Haringey, Blacon in Chester Huddersfield – The Hillhouse community of Huddersfield in Kirklees Berwick upon Tweed in Northumberland Totnes in Devon Reepham in Norfolk West Oxford Chale Green in Isle of Wight. The Challenge will last for two years, starting in February 2010