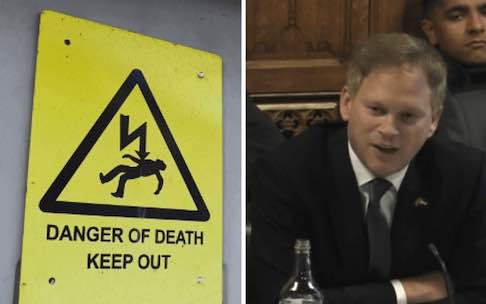 London – 29 March – The UK government will reportedly unveil new proposals on "Energy Security Day" tomorrow, aimed at hitting net zero by 2050. Sources say Prime Minister Sunak will unveil plans for more oil licenses and Carbon Capture schemes, and a revamped net zero strategy in Aberdeen, the UK's oil capital. The event has been renamed from "Green Day" to emphasise a reduced commitment to carbon reduction in the short term.
Energy Secretary Grant Shapps will announce a consultation on a new system of "carbon border taxes" to protect UK manufacturers from countries with lax environmental rules, but this will hobble the British economy unless it is accompanied by subsidies for the UK's own local battery production plants and solar panel manufacturing.
Off-Grid.net has come up with detailed plan to launch initiatives in this area, but the UK government is ignoring the role of households in the energy security plans and focusing solely on "Big Energy."
Off-Grid.net calls on Shapps to recognise that 100,000 local projects serving a few hundred homes each can produce far better results, far more quickly and easily, than a handful of huge projects serving millions of homes each.
The government's carbon border taxes will initially target energy-intensive products like batteries and solar panels, as well as hydrogen from non-EU countries, to ensure a "level playing field" for domestic producers and encourage other countries to switch to renewables. But there are no domestic producers of solar panels or batteries.
The government will also offer grants worth hundreds of pounds to middle-income households to make their homes more energy efficient under the new "Great British insulation scheme". That is a welcome contribution to reducing consumption. But energy production is being reserved for the larger players, companies like National Grid, which is slowing down the race to Net Zero in the same way BT slowed down the the rollout of high-speed fibre and set back the UK Internet by a decade.
The Financial Times reports that a price floor could be imposed for the windfall tax on oil and gas producers, meaning that energy businesses will be guaranteed no windfall tax if the price drops below a certain level.
North Sea firms have expressed concern around the lack of a price floor for the 35% levy – meaning firms would still be facing a total 75% tax rate if oil and gas prices drop.
Imposing a floor has been a key ask of trade body Offshore Energies UK.
It is expected that an announcement on Carbon Capture and Storage (CCS) could also made, according to the Guardian.
That comes as ministers have promised an update on the Track 2 funding – which the Acorn development in Aberdeenshire is banking on – before the end of the month.
It also comes a week after Jeremy Hunt announced a £20bn package for the technology in his budget.
The energy security day is in response to US president Joe Biden's Inflation Reduction Act (IRA), a huge financial and regulatory package making the States a friendlier place to invest in the energy transition.
A last-minute change of venue for the event is possible – as was seen last year when Jeremy Hunt was meant to visit the north-east, but instead went to Edinburgh – but Aberdeen is preferred, the paper reports.
There are also "rows" over whether Prime Minister Rishi Sunak will lead the launch, the Guardian says.
The publication also reports that the energy day in Aberdeen could include potential licensing of the Rosebank oilfield in the West of Shetland.
It adds that ministers will not stop the flaring of oil and gas offshore by 2025, contrary to a net zero review earlier this year, and no new office for net zero will be imposed.
Climate activists told the FT that CCS technology is "greenwash" that would benefit oil and gas.
Four departments are expected to be included, with green measures expected to include expansion of onshore and offshore wind, green hydrogen production and electric vehicle manufacturing.
The Department for Energy Security and Net Zero has not commented.