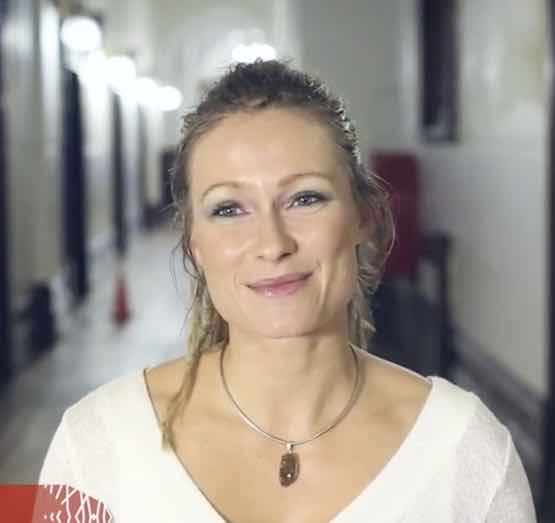 Eastern Cape, Wednesday- Theoretical physicist Adriana Marais has wanted to board a spaceship to Mars since she was five.
One of 100 candidates selected for the now-stalled Mars One programme, Marais went deep into the Tsitsikamma forest in the Eastern Cape to live in extremity. She is doing so as part of her series of off-world simulation experiments devised to demonstrate a community living in resource-constrained environments.
Last year, Marais established the Proudly Human movement, a step towards helping her achieve her dream of exploring life beyond Earth.
Had Covid-19 not resulted in a travel ban, Marais and her team would have been preparing to leave for six months in a harsh environment to start their experiment.
"Building the cabin is a project I have called Off-World: Lockdown, to be followed by experiments in the most extreme environments on Earth, including Antarctica and the Sahara Desert."
It has been more than two months since Marais and animal behaviourist Kurdt Greenwood have been living in a tiny cabin they built from scratch in the depths of the forest.
"In some sense, we have all been training for life in space during the lockdown, experiencing the isolation, confinement and extremity of a new and challenging environment.
"We started building the cabin earlier this year. Our goal was to build a cheap, lightweight and liveable cabin in a short space of time, in an inaccessible forest valley.
"Once the lockdown seemed imminent, we worked full-time on the construction."
It took the duo about 300 hours to erect the structure, including carrying two tons of wooden poles, planks, cement and corrugated metal down a steep trail.
They rely on fire and gas for cooking and heating water, car batteries for charging their phones and other small devices, and a generator for their laptops.
"We collect water from the river, which is thankfully pristine, as well as our rain water tank. Our next plans are to grow food down there as well.
"Washing clothes in the river, managing a composting toilet, international video calls, where I've had to run up the mountain and climb a tree for better reception, while the video is running, are some highlights of our daily challenges.
"We share the space with baboons, monkeys, wild pigs, antelope, otters, snakes, chameleons, birds and many spiders and insects.
"Our nightly visitor, the genet, enjoys some scraps that we leave out."
For Greenwood, living in the forest comes "very naturally".
"I have been running survival schools and educational tours for many years, teaching people how to track animals, find food and build shelter in remote and wild places.
"This region has been crucial in the evolution of modern humans and we have made significant discoveries while living here. They will be made public later."
Marais did not indicate how long she intended living in the forest. "Whether you are living in an informal settlement, an overcrowded city or a base in Antarctica or on Mars, basic human requirements are the same: safe shelter, reliable energy, clean water, nutritious food and, of course, communication.
"Setting up this kind of infrastructure in environments like Antarctica or Mars is challenging from a logistics and technology perspective.
"However, technology is not the biggest hurdle to living in extreme environments. Mindset is what ultimately determines success or failure," said Marais.
Despite the setback with the Mars One project, an expedition which was aimed at establishing a permanent human settlement on the red planet, Marais has not given up on her childhood dream.
The project, announced in 2012 by Dutch entrepreneur Bas Lansdorp, stalled because of funding problems.
"Mars One is a start-up that has been facing fundraising challenges since the get-go. They declared bankruptcy in 2019. The mission to Mars is bigger than any one of us. We'll get there, one way or another."