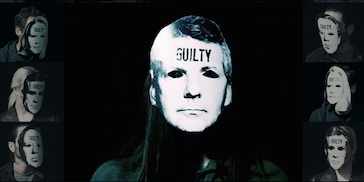 X Men star Ellen Page is co-star opposite Arbitrage actress Brit Marling in new espionage thriller The East, which was produced and co-written by 29-year-old Brit.
Speaking at the Los Angeles premiere of the movie, which also stars True Blood hunk Alexander Skarsgard, Ellen said The East, focuses on an anarchist group known for executing covert attacks on major corporations. "These issues were something I was already interested in. The ethical murkiness is very compelling because that is what life is right now, it's hard to know how to be alive, how to make the right choices when we see the injustice in the world and the atrocities committed by corporations in the name of profit," she said.
The East hits US cinemas this week and UK cinemas on June 28. The film takes its title from the name of the collective, a shadowy group whose leader, Benji (Alexander Skarsgard), has a tragic past and a fatalist's view of the turbulent present: "Things would be easier," he tells Sarah, "if we didn't feel the need to fight." She feels the need to fight against falling in love with him, and against being radicalized in the course of her dangerous mission.
In one of many anxiety-provoking sequences in "The East," the heroine, Sarah, played by Brit Marling, must find a way to feed herself even though she, like her companions at a large dinner table in an abandoned house, has had her arms tied up in a straitjacket. (The solution is both practical and symbolic.) Part of the anxiety — good anxiety, almost as good as suspense — grows out of the situation: Sarah is in a scary spot. A former FBI agent newly hired by a private intelligence group, she has infiltrated an anarchist collective that's bent on punishing corporations for their supposed crimes. Cartoonish characters — hippie stereotypes, clumsily updated, plus smarmy corporate execs — and a story that's essentially a glib preachment to the anticorporate choir.
Ms. Marling makes Sarah's moral dilemma interesting, even sporadically convincing; she's an unusually economical actress who can express unspoken feelings with a piercing glance or pensive stare. But Sarah's exertions in the action realm — listening to the tumblers as she cracks a safe, feeling for a bullet in a shooting victim's belly — are hard to take seriously. It's harder still to find any grounding in contemporary life for the vengeful anarchists. They operate in a realm that's part Woody Guthrie from the 1930s — hobos in freight cars, beset by brutal railroad bulls — and part counterculture from the 1960s, with an overlay of up-to-the-minute ecoterrorism. Ellen Page plays one member of the collective, Izzy; her father runs a company that has dumped arsenic in its local water supply. Patricia Clarkson is Sharon, the intelligence-group boss who hires Sarah after warning her about the dangers of the ego, and of being too smart. Roman Vasyanov did the handsome cinematography.