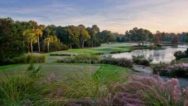 In times of crisis wealthy buyers look for luxury bunkers, isolated compounds, hotel takeovers and other high-end features for doomsday scenarios.
People like Amazon CEO Jeff Bezos sell billions of their shares and place it into cash and highly collectible items like rare artefacts – but mostly its real estate that fits the bill in these pandemic times. And if they are not buying then they will rent.
Survivalist prepping is not a new for many high-net-worth individuals. Wealthy homeowners have long been outfitting their apartments and houses with panic rooms, complete with bars, TVs, and upscale furnishings to have an opulent retreat in the event of a break-in or other crisis.
But now there is a new urgency, and upscale hotels which were thinking to shutter for the crisis, are being approached with offers they cannot refuse.
The buyout
Loungueville House, set in picturesque countryside a three-hour drive from Dublin, Ireland, will be occupied by a single party in May. Francis Lynch, his wife and their two young adult sons will have the nine-bedroom house to themselves, reports CNN.