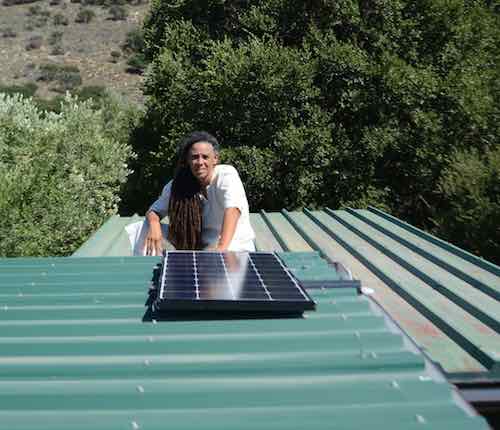 Artist and carpenter Julienne Dolphin Wilding has recently sold her flat in Kings Cross and bought land in Crete. She shipped out all her possessions in a 20 foot container – including all her tools,  her bed, a small caravan she had lovingly restored and her favourite pieces of furniture.
Once she had emptied out the contents of her container onto her new [property, she set about converting the container into her primary residence.  With the caravan as a guest bedroom
"I would love to have done all this in the UK,"said Dolphin-Wilding, "but it wasn't possible — even if the weather was warmer, the main obstacle is the planning regulations. you just canot buy affordable agricultural land and then move on and live in it.  You have to get change of use permission, and locals will oppose that.
"But I am very happy here and my next project is building some off-grid holiday homes which will give me a regular income."