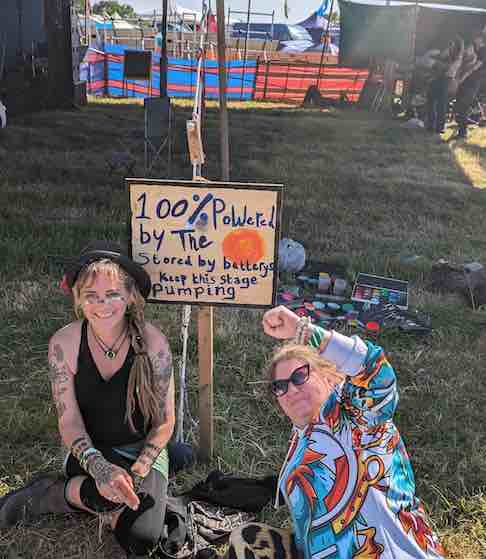 The Small World festival in Headcorn, Kent, is the UK's only totally solar-powered festival, with no generators at all. The Spring Gathering is the traditional start to the UK Festival season.
(Please put all dates for other festivals in the chat and comments of this story and we will build up a list.)/em>
A few thousand visitors, and up to 1000 staff enjoy 5 days of sunshine, mainly acoustic music, free yoga and the nightly fire show, which takes place at dusk.
The main central tent has a full roster of world music, and there are multiple venues all over the place featuring hundreds of indie bands.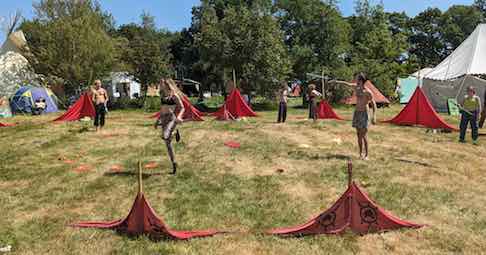 Spoken word performances start at midnight after the amplifiers are turned off, especially at the fire pit outside the Tribal Voices bus.
Off-grid editor Nick Rosen will be speaking 2.30pm Saturday about how to go off-grid.