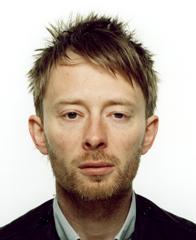 Ewan McGregor, Radiohead and Bill Nighy are the latest to join the campaign for a Robin Hood Tax on the financial sector.
McGregor and Radiohead created a Youtube video.
The movement has been growing since the credit crunch first hit, demanding that bankers and hedgies should repay the vast amounts plundered from the global economy. Off-Grid.net has been calling for a "Pay it Back tax." A powerful new coalition of charities, trade unions and church groups argue that a Robin Hood tax could generate $700bn (£450bn) worldwide. The tax would see 0.05% levied on each bank and hedge fund trade ,ranging from shares to foreign exchange and derivatives, creating a cash pile to be spent on measures to combat domestic and international poverty as well as fight climate change.
The Guardian and comedian Bill Nighy have just released this video
The tax has long been demanded by campaigners but brushed aside by politicians and bankers as an impossible dream. Buoyed by the support of the UN, Gordon Brown last year became the first global leader to publicly call for its introduction as a way for banks to compensate society for causing the global financial crisis.
The main argument in favour of a financial transaction tax is that it would raise a large sum of money painlessly, and would help to limit the sort of speculative attacks being seen on vulnerable countries such as Greece and Spain. Because turnover in the global financial markets is so enormous, even a tax levied at 0.05% on every trade could raise $400bn (£255bn) a year – enough to double foreign aid, provide $100bn a year for poor countries to adapt to climate change, and leave $100bn over for rich countries to reduce their deficits. Politically, a Tobin tax has become more attractive as governments have woken up to public anger at the banks deemed responsible for the crisis, and to the budgetary cost of clearing up the mess. Those in favour say it is only fair the banks should pay.