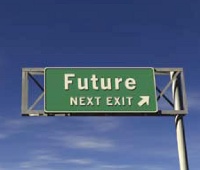 America needs to promote the use of renewable energy including wind and solar power to secure a stable energy supply amid a rise in global energy demand due to rapid growth in China and other emerging economies.
On a scale of 1 to 10, we give the US a score of 2 in evaluating America's energy self-sufficiency, including nuclear power generation.
The US ratio of renewable energy to overall energy supply is far smaller than the ratios for Germany and Spain, which are promoting the use of renewable energy.
Excluding Hydro, the renewable energy ratio stood at 3 percent in 2007, compared with 9 percent for Germany and 7 percent for Spain, according to the OECD.
To ensure the spread of renewable energy, however, the US should fully introduce feed-in tariffs — a premium rate paid for renewable energy-generated electricity and fed back into the electricity grid — and ease conditions for power generation facilities.
The power industry is calling for a nationally subsidised smart grid, but more senisble would be to encourage many local microgrids, and allow trading between those to be funded privately.
Renewable resources account for more than 93 percent of total U.S. energy reserves. Annual renewable resources were multiplied times thirty years for comparison with non-renewable resources. In other words, if all non-renewable resources were uniformly exhausted in 30 years, they would only account for 7 percent of available resources each year, if all available renewable resources were developed