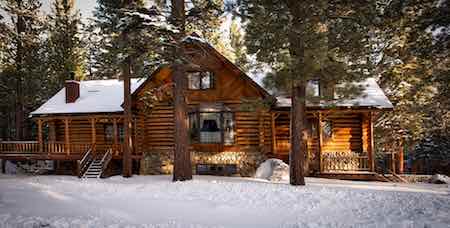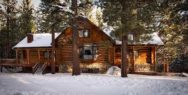 Norwegians love to unplug once in a while — disappear from civilisation into their remote cabins. Being in contact with the nature is one of the most valued factors for people with cabins. They enjoy the cumbersome, rural life without any power, water or toilets. Or so they claim. In the last years cabins have gotten bigger and with more facilities, and it is starting to affect the environment and the wildlife in the Norwegian forest.
Cabins a disturbing factor
According to the Institute of Natural Research (NINA) report on "Conflicts and Sustainability around Second Home Development", the mountain huts can give an unnatural high access to food to small game such as red foxes. This gives red foxes access to bigger areas which threatens different species, like the arctic fox.
Much of the cabin construction takes place in areas that are particularly important for wildlife such as migratory roads, winter habitats or calving areas. These are areas where the animals are particularly vulnerable, according to forskning.no.
The research shows that development interferes more than previously thought. For example reindeers are located kilometers away from their permanent infrastructure. This means that large mountain areas in practice are not available as habitats anymore. When removing cabins and trails, the reindeer seems to quickly reuse the areas, says Senior Researcher Bjørn Kaltenbor who conducted the interdisciplinary project.
Not enough focus on environmental awareness
The degree of environmental awareness people have for their cabin life is not particularly high. On the other hand, the attitudes towards new developers are overall negative.
Kalterborn told forskning.no: "The vast majority of cottage owners are negative towards major future changes in the cottage areas, such as infrastructure development and depreciation".
Cabins are today one of the largest economic sectors in the rural municipalities in Norway. In many of the municipalities, construction is considered a rescue plan in relation to failing agriculture and relocation. Unfortunately, according to Kalterborn´s research, the majority of the municipalities in the Southern Norway region have insufficient capacity and lack of competence and overview to keep up with developments in the sector.
"This can create major conflicts for the government in the future if they have to return lost habitat for important species such as wild boar", Kalternborn warns.
Want to capture wild animals on camera? See: Trail Cameras for hunters or animal lovers.