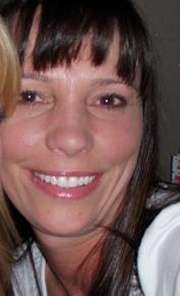 The Department of Energy reported in 2007 that natural gas or propane is still the cheaper form of energy compared with electric. Comparing previous years indicates that the cost of using electricity to power and heat our homes will continue to rise. Using alternative forms of power to generate electricity such as solar panels and wind turbines enables us to get out from under the electric companies high bills, unreliable service, and help protect the environment.
That being said however there are some limitations to the types of appliances that we as off-gridders' are able to use with just solar or wind power.
If you choose to live with just solar and/or wind power a clothes dryer will most likely be out of the question. From what I can gather, any appliance that uses a heating element must be powered by sources other than solar or wind such as gas or propane (I know, the dryer you have now is powered by electric so why can't solar electric power your dryer? It is not enough power).
I personally do not like crisp, cold clothes that have come off the outdoor clothes line in the middle of winter and so I will have a natural gas dryer and if I am going to pay the money to have natural gas pumped into my home I will also be using a natural gas stove for cooking. Stand alone freezers will also use up a lot of your solar converted power but they too can be run off natural gas or propane. These three appliances are the only ones that you should have to run on natural gas or propane. Every other appliance in your home can be powered using solar or wind converted energy.
Natural gas appliances can be a little more costly upfront but down the road you will be saving more than the person that owns a regular electric stove or dryer. My suggestion is to shop around to find natural gas or propane appliances that are on sale. Make sure that they have the natural gas or propane adapters if you are switching from one to the other and try to shop local to where you live to save big bucks on delivery costs by picking it up yourself.
As the new construction market appears to be in slump you may be able to work a deal with the company/person you hire to have them pick your appliances up as a bonus for hiring them as they are also more likely to own a truck. The days for paying full price are over and for goodness sakes haggle with contractors, plumbers etc. You may be pleasantly surprised what kind of deal you can get.
Living off-grid does not mean you have to give up the luxuries of having warm, out of the dryer towels on that cold day. It means use what you need and be conscientious of your wants.