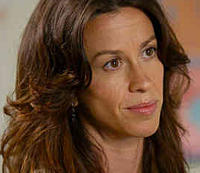 They drive expensive hybrid cars and donate their time (and big wads of cash) to help "save the planet."
But are celebs merely preening their own image when the espouse green causes? And do they inspire us mere mortals to be a bit greener too? Or are we all so cynical that we merely look on their green antics as the latest piece of gossip?So are celebs actually devaluing the green movement.
The answer is – it depends on the celeb. Lower down we separate them into PREEN or GREEN.
Let's look at who has adopted what:
Hybrid car drivers:
(They have largely been given these cars as its good PR for Toyota Prius, which was recently slammed by the UK Advertising watchdog for pretending they are green when they are not.)
Cameron Diaz
Kirsten Dunst
Will Ferrell
Leonardo diCaprio
Charlize Theron
Tom Hanks
Julia Roberts
Ted Danson
Woody Harrelson
Alanis Morissette
David Duchovny
Patricia Arquette
Musicians who run tour buses on bio-diesel fuel:
KT Tunstall
Neil Young
Barenaked Ladies
Woody Harrelson
Hemp enthusiast and vegan Harrelson is a long-time campaigner and runs his own green website. He is sincere and walks the walk, but that contrasts with everyone else on the list, who, like many of us, live non-green lives and pay lip service to green ideals.
Here are some quotes from two-faced celebs who talk green and walk mean.
Ashley Tisdale:
"You definitely want to keep the environment healthy because were living in it and we want to keep it for as long as we can."
So how does she do her part? "I dont use that much hairspray."
Cate Blanchett:
She converted her home to solar power and plans to power an entire Sydney Theatre Company season off-grid, with solar panels and rainwater collection systems. But since the press conference announcing this she has done precisely zip. PREENER!
Bonnie Sommerville:
"I save everything – wrapping paper, ribbons. I bought a bunch of organic cotton bags that I bring to the grocery store now. And I bring my hangers back to the dry cleaners, which is very important and easy to do.
Every time you pick up your dry cleaning, bring your wire hangers back." PREENER!
Pierce Brosnan:
Bond-style, Brosnan fights for dolphin-safe tuna rules and protested against the US Navy's widespread use of sonar, which can harm whales and other cetaceans. PREENER!
Adrian Grenier:
"It's a daily, sort of eternal attempt to be aware.
I try and turn off the lights as much as possible, I unplug all my appliances. I use eco-friendly light bulbs. My home is a green home. I look at it as an investment." PREENER!
Now here are some more celebs who walk the walk:
Edward Norton:
The actor helped launch a Solar Neighbours Program, which gets solar panels into low-income homes in Los Angeles. GREENER!
Daryl Hannah:
She was arrested for staging a 23-day tree-sit in a bid to save an urban community garden in LA.
GREENER!
Alanis Morissette:
The singer campaigns against oil drilling in Alaska and has a solar-powered home. GREENER!