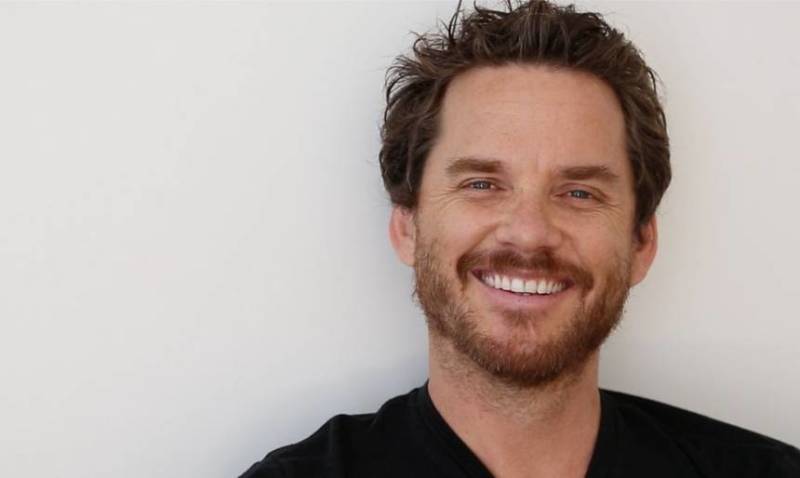 Each Christmas tech geek Graham Hill heads to Hawaii. At first he would shack up in a small, dilapidated cabin on Maui and spend afternoons kitesurfing at Ho'okipa beach.
Then he was offered a 2.2-acre plot of land. As founder of LifeEdited, a Manhattan property consultancy selling simple, small-space living, he had no plans to upgrade, he saw an opportunity. He would build an experimental eco house that would be similar to, yet different from, the two small apartments he had created with LifeEdited.
"At first I had no plans for the land," he says, "but Hawaii is a great place for off-grid living. There's lots of sun and wind, and where I am in Haiku, a decent amount of rain. It's also the perfect temperature, so you don't need heating." He joined forces with the local architecture and engineering company Hawaii Off-Grid, and spent a year creating a 1,000sq-ft holiday home that is fully sustainable and creates more energy than it uses.
Wafer-thin, almost-invisible solar panels line the roof, lithium batteries in the garage store their energy, and a giant tank in the garden holds up to 20,000 gallons of rainwater. The two bathrooms come with compostable toilets and the whole space is fitted with the same sort of flexible, functional furniture that fills Hill's micro-apartment in Manhattan.
Three of the four bedrooms feature fold-up beds and can change function; one becomes a games room, another morphs into a film room and the third becomes an office. The 330sq-ft lanai (terrace) is fitted with pop-up tables and loungers that swivel around a dining table.
When pushed to the max, the house can sleep eight and cater for 20, and every room offers views to the ocean and the West Maui Mountains, which shape-shift under ever-changing skies.
Thanks to two internet start-ups, 47-year-old Hill was already a millionaire before he founded LifeEdited in 2010. The first was a web-design company, which he sold in 1998 for $10 million; the second was sustainability website TreeHugger, which was purchased for the same sum in 2007. Featuring everything from how to build a chicken coop to the latest self-driving cars, TreeHugger presents eco issues in millennial language.
"It shows that going green and doing good doesn't have to be non-profit," explains Hill, whose mantra, "Design your life to include more money, health and happiness with less stuff, space and energy," has seen him invited to speak at TED conferences.
It's new territory. Wind and solar technology is racing aheadEven for Hill, who is also a trained architect, going fully off-grid was a challenge. "It's new territory. Wind and solar technology is racing ahead and it's hard to know what to choose. Do you, for example, keep electric water heaters and have solar on the roof? Do you get a massive system that can deal with anything, or a small one with a generator as back-up? There are lots of decisions to make along the way." And, after he'd spent $240,000 on the land and about $1 million on the build, Hill's Hawaiian hideaway turned out to be more costly than he had hoped.
Graham Hill's tips for an eco homeIn 2008, the State of Hawaii and the US Department of Energy launched the Hawaii Clean Energy Initiative, which aims to make the state energy-independent by 2045. Experimental off-grid homes are scattered across all the Hawaiian Islands, and Hill hopes to build more. "There are places in Maui where you have no choice," he says. "You can't get utilities in there."
Convincing space-starved New Yorkers that micro-living is the future is one thing; enticing super-connected city dwellers to step off the grid is a harder sell. "It's true, but in Hawaii there's the desire and political will and it's happening," says Hill, whose decades of business success suggest a knack for being ahead of the curve. "The environment is in really bad form and it's only going to get worse before it gets better. Oil is not working for us and we have to do something."
Hill has no plans to move to Maui full-time and the house will be rented, but when he is there, he rises at 5.30am, meditates, works until 4pm, then jumps in his 1973 Volkswagen Thing (which he converted to electric with recycled Tesla batteries) and goes surfing until sunset.
Though he 'grew up in a log cabin on a mountainside near Quebec with hippy parents', off-grid life has been a new joy. "I had no idea how cool it would feel," he says. "Knowing that all the energy needed to run my home is coming from that big ball of fire in the sky feels rather futuristic."
lifeedited.com
Auto Amazon Links: No products found.