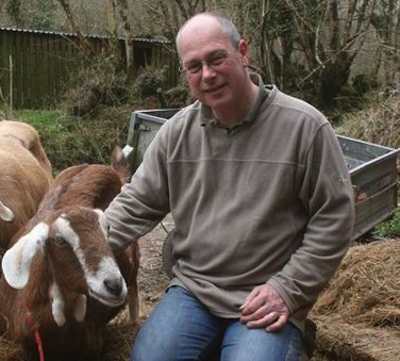 Channel 5, the smallest UK channel, is featuring a British off-grid family next month as part of a series which usually visits pioneers around the world.
The show will feature Simon Dawson and his wife Debbie at their smallholding in Barbrook, near Lynton, Devon for a fly-on-the-wall documentary.
Speaking about the experience, former journalist Simon said:: "It was rather surreal. There were times that we were lying in bed and texting people saying 'guess who we have sleeping on our sofa'.
Throughout the seven-day adventure,  the Dawsons were followed by a nine-strong camera crew, who followed their every move .
Although before filming began Simon said he was not daunted by the prospect on being constantly on camera, he said it took "a bit of getting used to".
"I didn't realise it would be all day, every day," he said.
"Even when we were driving we were still being filmed.
"But after about day three you get used to it.
"It's really weird how they just became a part of life.
"It was even weirder when they went and I kept wondering 'where is everyone?'."
Viewers will also meet the menagerie of animals living in and around their house – small chicks in the kitchen, a beautiful Great Dane on the sofas, pigs, chickens, horses and geese on the land. The 12 beautiful black Berkshire piglets born last year will have grown up by now but will still provide plenty of comic moments.
Have a read about Simon's antics on his own blog and look out for his next article about dairy farming for the first time in Devon Life soon.
https://theselfsufficientwriter.blogspot.com/
As part of Ben Fogle's series of New Lives, the episode will air on December 3 at 9pm.