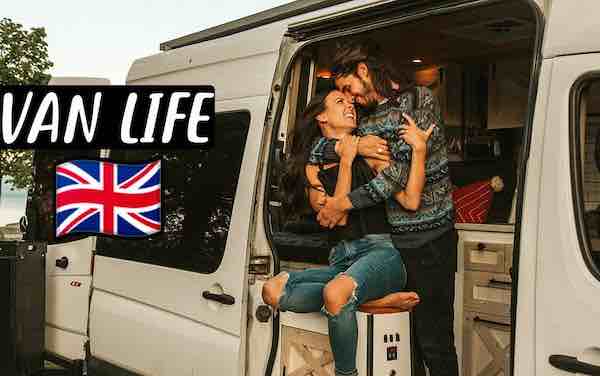 As costs of energy double and redouble in the UK, and the government prepares to announce details of a bailout for householders, 100,000 off-grid households face winter out in the cold.
The bailout is likely to be based on previous utility bills, and as off-grid homes do not buy from utility companies they are being left out of the calculations. Van-dwellers, liveaboard boaters and permanent dwellings that are energy independent mostly rely on oil, butane or wood for heating and cooking. All of these will be in short supply this winter.
A document from the Department for Business, Energy and Industrial Strategy published on 29 July, states: "Evidence suggests up to 400,000 would not receive EBSS support due to these circumstances compared with approximately 29 million that will."
Gypsies and Travellers fear missing out on energy bills support and the National Bargee Travellers Association says thousands of "liveaboard" boaters could be locked out of the support payments.
Dan Hooper, an environmental activist nicknamed Swampy, who achieved prominence for his tunnel protest activities, lives off-grid in Tipi Valley, a 200-acre former farm in Wales.
He and others in the community generate sustainable electricity from solar panels supplemented by bottled gas and wood burners for heating in the cold winter months. Bottled gas prices have risen by 40% in the past 12 months.
Dan Hooper, AKA Swampy, said: 'Government should not allow the energy companies to charge these extortionate prices.'
"Government should not allow the energy companies to charge these extortionate prices and make so many people miserable while they are making record-breaking profits. It's all about human greed. We need to consume less," he said.
He added that while he has some protection because his home is extremely well insulated, "Everyone should get these payments, which could be used to help people get their energy in more sustainable ways such as from solar panels."
For Terry Green, a Traveller living with members of his family in a caravan park in East Sussex, the energy price hike has come as a "big shock". He lives in a caravan with his wife. His three children and his grandchildren live in other caravans on the site.
"We've lived on this site for four years. It's one of the best sites I've been on and I wake up every morning and thank God when I see my children and grandchildren around me. But when we add up the increased cost of paying our electricity key meter and bottles of gas I don't know if we can afford it.
"A lot of Travellers will have to go back to the old ways of cooking outside on an open fire. Why should we be forced to do that? We should have equal rights with everyone else. Greed has crept in. It's ruining the world."
Friends, Families and Travellers, which supports Gypsy and Traveller communities, has written to ministers highlighting the "astronomically high energy costs" associated with living in mobile homes, caravans and boats.
Mobile home and caravan sites that provide energy for residents on the site are classed as commercial rather than domestic energy users so are not subjected to the home energy price cap, making energy even more expensive for people living there.