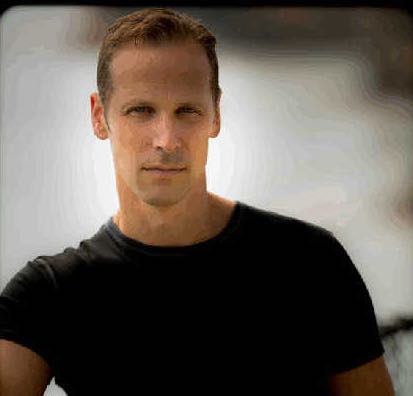 Living off-grid isn't just popular – it's going mainstream.
New York Times bestselling author Gregg Hurwitz is achieving worldwide sales with his Orphan X series, which follows a spy living off the grid – and he's currently writing the screen play for a film adaptation featuring Bradley Cooper, star of comedy franchise The Hangover.
Gregg, who has had 17 books on the New York Times bestseller list, is promoting his new one – The Nowhere Man, the second featuring the character Evan Smoak.
The first book in the series, Orphan X, introduces Smoak as a killer who was taken from an orphanage as a child and trained under secret government orders. He breaks free from the programme and vanishes off the grid to use his skills to help those unable to protect themselves.
The only way Smoak can be reached is through a technologically-protected phone number, each victim asked to pass the number along to one person in trouble. Lying low in a home base hidden behind layers of false internet connections and using sophisticated technology to insulate outside access, he creates his own rogue GSM site by using a yagi directional antenna, coaxial cable and omni stubble antenna mounted on a tripod – literally taking his devices off the grid by dodging all authentication between the base station and the cell tower. Smoak lives outside the boundaries of society with the freedom to travel at a moment's notice.
In The Nowhere Man – Buy it on Amazon, released on February 1, Smoak goes from being the one who helps people, to needing help himself.
This is only the second time Gregg has stuck with a character for more than one book, and he said Smoak would be sticking around for a lot longer yet – he has signed with his publisher for at least five books about Smoak.
Gregg said when writing he always thought about the character's point of view, and to get into the characters' worlds he put himself in similar situations. This has seen him blow up cars and shoot weapons with navy seals.
"I spend more waking hours with my fictional characters then my wife and my kids," he said.
"I've gone under cover in a mind-control cult. I will do whatever it is to be able to write about it effectively. If I don't do it, I can't write about it in a way that's up close and personal."