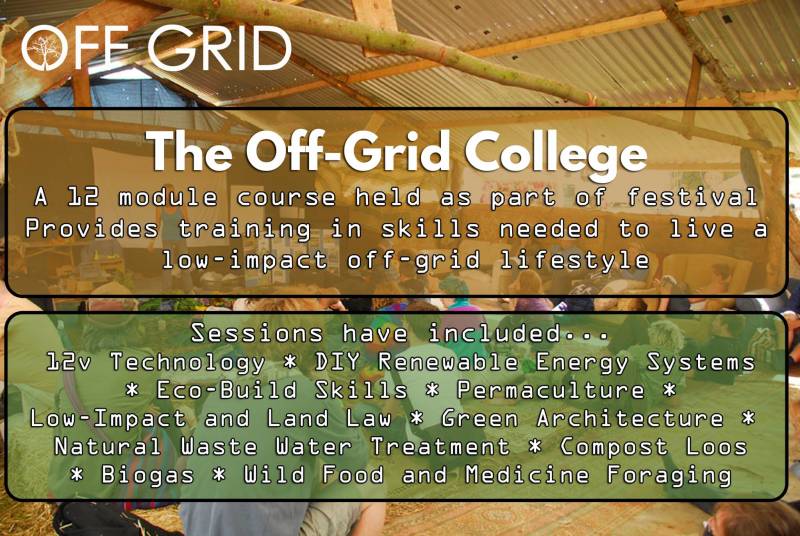 A unique festival that teaches us How to live "Off-Grid" and in "harmony with our environment"
Off-Grid festival is an green gem of a family festival that has grown out of the British grassroots festival movement. Over the last seven years the event has educated and informed thousands of people about the skills and knowledge required to live a low-impact 'off-grid' lifestyle.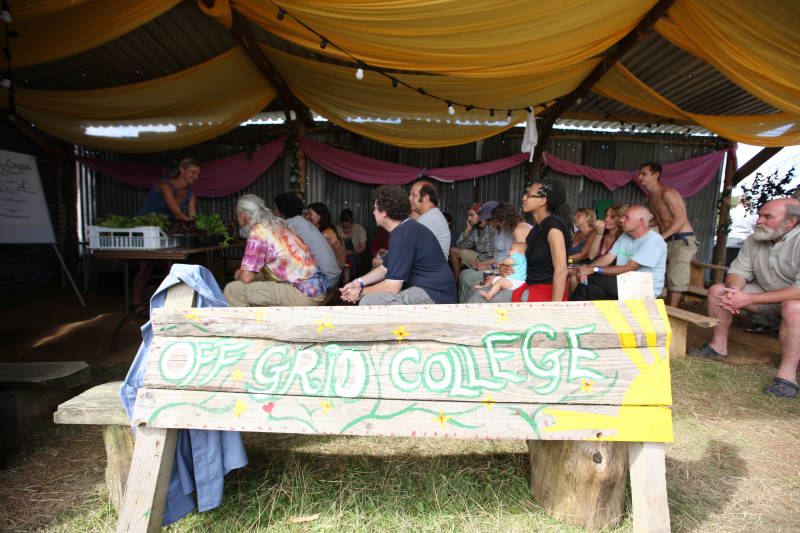 Off-Grid Festival brings together some of the UK's most progressive thinkers and practical activists in a temporary space where everything is possible. Participants of all ages will engage in an immersive educational experience curated over four packed days of workshops, talks, forum and other practical activities.
At the core of this unique event is the Off-Grid College, a 12 module course in practical sustainability, applied permaculture and appropriate technology, featuring some of the UK's most respected tea
chers and practitioners in subjects as diverse as eco retro-fitting your home, wild and natural healthcare, forest gardening and DIY energy systems.
Off-Grid Festival is a special exploration of community living, creativity and consciousness; creating an intimate environment in which to learn, share skills, trade knowledge, impart wisdom and make a difference. It is a 100% participatory event, self-organised by those that attend.
The four-day festival offers organic, local, food and drink, a family friendly vibe including West-country's finest storytellers an Off-Grid Kids space, along with entertainment and live music. There is also a fantastic crafts area showcasing local and traditional crafts from stone-carving to woodturning, weaving and blacksmithing.
Off-Grid organisers are delighted to have found a new home for the event at The Biophilia Projec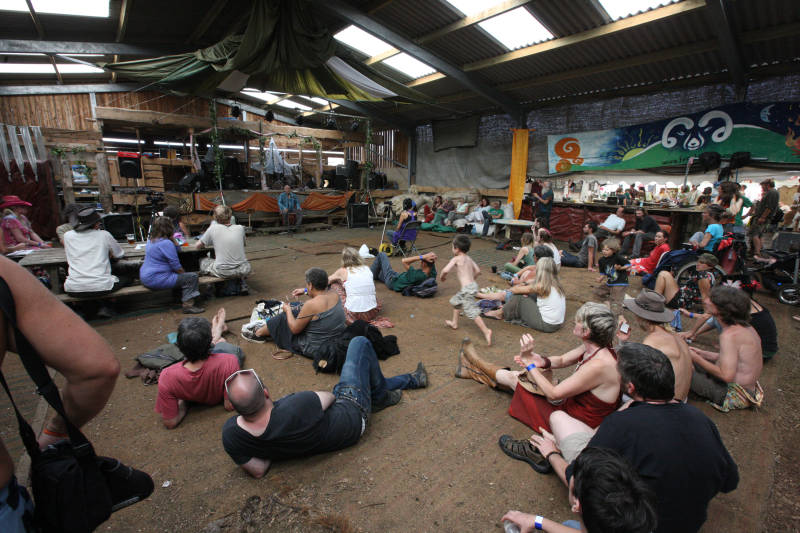 t, Exeter set in 96 acres of regenerated meadow and woodland. Biophilia aims to be as 'off-grid' and independent as possible, and supports the growth of biodiversity and nurture of the local Biosphere. An enterprise that seeks to define and develops models & steps towards a future in which humanity could live in enriching harmony with nature.
To launch this years festival Off-Grid have organised a crowd-funding campaign where tickets can be purchased and people who wish to support the festival can do so. The Lets Make it Happen campaign at https://www.crowdfunder.co.uk/off-grid-festival-2016 is looking to raise at least £6000 towards the core costs of producing this special event. With only 300 tickets available, it is advisable to book as early as possible.
All donations over £20 include membership of the Off-Grid: Biophilia Project. The Biophilia Association will be organising seasonal events each year which includes an Off-Grid Camp, banquets and other special occasions. Association Affiliates get discounted access to all such events. By committing to support Off-Grid, by buying a ticket or one of the other supporter options, you are ensuring that this event can go ahead and the magic can return this coming August. It means we can begin planning; booking speakers, contributors, musicians and pulling together our Team. https://www.crowdfunder.co.uk/off-grid-festival-2016 There's nothing quite like Off-Grid and with the support of a vibrant creative off-grid community we can ensure to make it happen in 2016.
We are all facing a challenging environment and many of us are feeling a need to understand how we could best live in harmony with the world around us.
Off-Grid offers a chance to discover, and re-discover, a way of life that fully embraces our human ecology and our place in a sustainable, low-impact, future. It offers us a model where we can thrive rather than simply survive.
Off-Grid is an opportunity to not only learn but to breathe deeply and tread lightly. This summer, join our newly indigenous tribe of builders, growers, healers and storytellers as we celebrate the beginning of an Age of Reunion.
Between August 11th –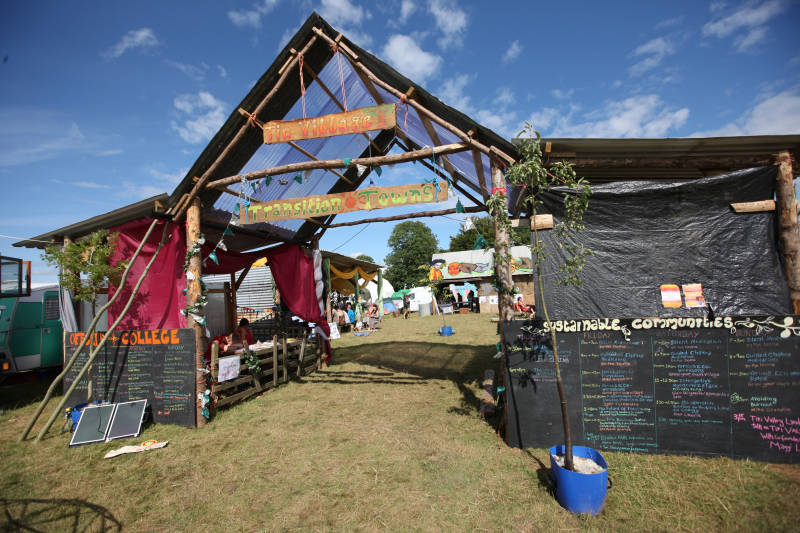 14th August this emerging community will open the doors of perception and glimpse Another World.
Editors Notes:
Off-Grid Festival was first set up as an off-shoot to the well known and award-winning Sunrise Festival in 2009. The event was a response to the limited scope for innovation in the mainstream festival industry spurred on by a desire to showcase solutions to the many issues we face. Off-Grid aims to bring together a community of people with a passion to live more lightly with sustainable values. Off-Grid's intention is to encourage both local abundance and global sustainability through a co-creative process of individual empowerment and capacity building for community resilience.
Dan Hurring. Organiser, is a social entrepreneur involved in various community and social enterprises. His work has included supporting local community energy initiatives such as Exeter Community Energy (ECOE) and community land and housing projects. Dan co-founded the Sunrise Celebration Festivals in 2006 and operate an award-winning event production company. Another World Productions Ltd.
And notes her of of partners and organisers you want to mention.
For further information about Off-Grid Festival go to:
www.offgrid-festival.co.uk
for the Crowd-funding campaign: www.crowdfunder.co.uk/off-grid-festival-2016
or Contact:
Dan Hurring dan@danhurring.com or call 07792 353864
Dana Amma Day – dana@positivetv.tv or to call 07742449395
A short film about Off-Grid Festival can be seen here: