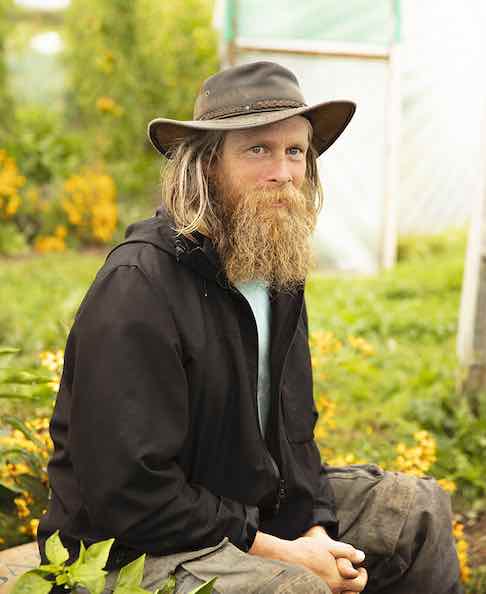 Plotgate Farm in Somerset UK is becoming a remarkable success story for its pioneering, community agro-ecological style of farming.
It was designed from the get-go to be truly sustainable, Plotgate has recently come top in an assessment using United Nations approved criteria.
Founded in 2015 with 23 acres, they have just closed a deal to buy the neigboring 16 acres of land and already raised £175,000 to pay for it. The farm, run by Dan Britton and Amy Willoughby raised most of the money over the past few weeks from locals who already subscribe to their weekly food boxes (plotgatecommunityfarm.org/2-box-trial. Plotgate is paying a return of the CPI – meaning whatever inflation is at the moment they pay the same in interest on the loan, currently 9.5%. They only need another £15,000 to complete their targets, although there may be more funding rounds soon to pay for their most ambitious idea yet.
The land Plotgate just acquired is waterlogged. It sits within the Somerset levels, famously prone to flooding, especially in winter. The levels contain a network of sluices, dams and ditches which has for centuries managed the water in the area to allow agriculture to take place.
"We are planning to return to a forgotten method of farming," said Dan Britton, a naval architecture graduate who has masterminded Plotgate's technical development. Their new fields already contain the remains of the array of shallow dugout water courses at regular intervals that allow the higher earth between them to remain dry and fertile – 13 strips in the 8 acre field, each approx 10mx180m.
"Its anybody's guess, but I think we will see a doubling in yields per acre from the new land – "that means twice the food for the same amount of work," said Dan who nw sells 100 veg boxes per week for £13 each. Anyone interested in investing can contact via the Plotgate web site or direct to Dan.
Far more important to Dan than the potential profitability is the water remediation – "We are going to clean up the waters of Avalon," he said.