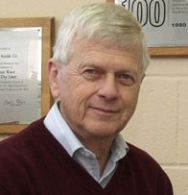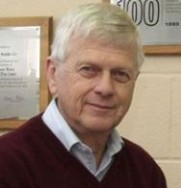 Peterson – power without limit or danger
The Observer newspaper in London has followed up on this story with a major news report written by Nick Rosen and Jon Vidal. 24 hours after publication it was the 5th most popular item on the web site of parent newspaper The Guardian. Read on:

A miniature nuclear power station costing $25m and capable of powering a sizeable community is being prepared for launch. US company Hyperion Power Generation says it will produce up to 4000 of its "low yield" Uranium Hydride reactors in the first production run starting June 2013.
Hyperion claims over 100 firm orders for the plants, largely from the oil and electricity industries, but says it is also targeting the "off-grid market" and that its reactor could power an entire community of up to 10,000 typical American homes for 8-10 years. "Our goal is to generate electricity for 10cents a watt anywhere in the world," said John "Grizz" Deal, Chief Executive of Hyperion.
Conceived at Los Alamos National Laboratory, think of the power station as a nuclear battery, containing no weapons grade material. It is modeled on the little known Triga nuclear reactor, of which over 60 have already been built, for use by scientific institutions and universities for purposes such as graduate education, commercial research,and isotope production. The Triga was developed to be a reactor that, in the words of Frederic de Hoffmann, head of General Atomics which made most of them, was designed to be "safe even in the hands of a young graduate student." Edward Teller headed the group of young nuclear physicists who designed the reactor in San Diego in the 1950s.
"It was designed by a bunch of government scientists who were worried about proliferation," said Deal. "It has a lot of active and passive security systems built into it. It would take several days to get to this reactor," he said.
The government owned research lab at Los Alamos has licensed the technology to Hyperion and remains a "small shareholder." The reactor continues to be tested at Los Alamos, and Hyperion is the beneficiary of the previous"$200m research budget and $150m in materials," said Deal. The venture is already fully funded with backing from Denver-based energy investors, Altira Group. "We will get to market for less than a hundred million dollars," said Deal.
Each Triga was individually hand crafted. But Hyperion's version, which has yet to move off the drawing board, will be mass-produced. "We already have a pipeline for 100 reactors and we are taking our time to tool up to mass produce this reactor," said Deal "It's a very different process to mass produce than to build just one. We have been very careful that what we are doing is scalable and that we can produce from one to 4000." Deal said the technology had huge potential for underdeveloped countries. "Its leapfrog technology," he said.
"We are getting calls every day from all over the world," said Deal. The first confirmed order came from TES a Czech Republic infrastructure company, specializing in water plants and power plants. They ordered 6 units and optioned a further dozen. "We are very sure of their capability to purchase," said Deal
The reactors measure only a few meters in diameter, and will be buried underground before use. Once the power is spent a unit will be removed by the company and replaced.
"The design is to keep the waste and the steam contained – you could never have a Chernobyl type event –there are no moving parts," said Deal.
"Temperature-wise it's too hot to handle. It would be like stealing a barbeque with your bare hands," he added.
"We use a very low enriched Uranium – you could use ten of these babies, and you would still have ten separate devices – you would need nation state resources in order to enrich our uranium.
"Some security measures we cannot disclose for security reasons," said Deal. "I am not Mr Burns from the Simpsons," he added.
"Our first installation is just under five years away in Romania," he said. "Then it follows really quickly in a bunch of island nations and US protectorates in the Pacific. We now have a six-year waiting list." The company is in talks with developers in the Cayman Islands, Panama and the Bahamas.
"My dance card isn't nearly full," Deal said. "We have lots of opportunity to work with people."