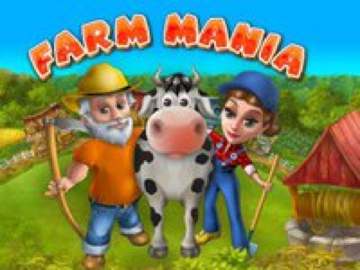 Great article by Merlyn Seeley on Examiner.com about the wide range of ways you can make money if you are lucky enough to have a patch of good quality land. Especially off-grid land.
He points out that just buying the land is he hardest part – everything else is the reward.  Also that the more land you own the easier it is to make money from it.
One thing he does not mention is renting it out.  In normal circumstances, its perhaps the last thing to consider, but if you are in need of money now, then perhaps its the first thing to consider. Especually if you rent it to like-minded folk who are good neighbors. You could even rent it to a solar power company which could place its panels there and harvest electricity.  If you have some cash yourself you could generate your own power and sell it to neighbors – undercutting the Utilities.
Anyway, here are some of Merlyn's suggestions:
Trees
There are companies that will come to your place and pay you to have them clear your land of certain trees. I am not talking about clear cutting as that just ruins the place, but logging certain timber is always an option and usually pays well. All this involves is you contacting timber companies and telling them that you have standing timber for sell all they have to do is come cut it. You can sell your timber to a company or an individual.
WARNING: Make sure you have a plan to deal with the waste they will probably leave behind – the leaves, twigs and branches they do not want.
Firewood
One way is to sell it for firewood. There are always people looking for firewood during the cold months and they will come cut the wood and haul it and you get paid. Some will want the wood already cut for them and the price is usually higher if you do work for them.
Rock
If your place has lot of rock, there are places that are looking for rock to buy. If you have a truck you could haul rock to the places that want it and sell that. For that matter the same goes for top soil. A lot of land has a lot of places where you can harvest dirt and sell your top soil.
Certain rocks will sell at the farmers market if you walk around and pick out certain rocks that are unique. Maybe they havegeode crystals in them? Maybe they are fossils? In fact if you take the time to carve small designs in cedar pieces they will sell like hotcakes at the market because of the smell and unique idea cedar carvings hold. People will buy all sorts of things, but when you start telling them that the item was harvest from your own homestead they become more interested.
Animals
Raising your own animals for not only food but also for profit, is easier than it sounds. In most rural areas there are small animal auctions and large animal auctions where you can sell animals you raise yourself. These places you can buy or trade for your first animals and then breed them to make more, these you can sell for profit.
Check the local area your property is in, different animals are in higher demand than others. Some places its rabbits, other places it may be chickens or goats. Whatever the demand is that is what you want to concentrate on breeding for sells. Chicken and duck eggs area always in demand where ever you go so always plan on selling eggs for profit as well as for yourself.
Veggies
You have a nice bit of land and a lot of time now so in the spring put in a large garden. One big enough to feed your family and one that you can sell everything you grow as well. Organic garden veggies and fruit and herbs bring in a pretty penny at the local farmers market.
During the Christmas seasons you can advertise around the local towns that you have a Christmas tree farm and the trees are "you cut you haul".