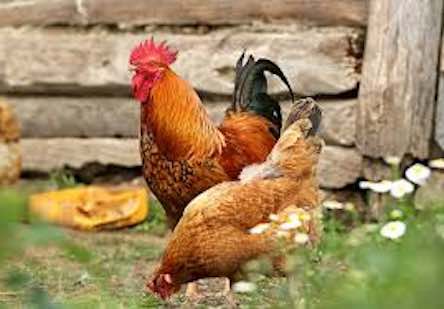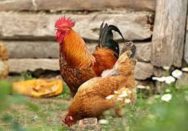 It's great to rear chickens – eggs, scratchy kind of companionship, and eventually a roast bird.
But should every off-grid home have a few? They need work and they can get ill. If they would just stay healthy chickens, they could be a great source of both food and income. If you decide to own some chickens, here are some tips and tricks to keep them healthy and happy.
FACT OF THE DAY: Raw pumpkin seeds are natural de-wormer for chickens!
And at this time of the year there are a lot of free pumpkins to be had.
It seems a lot of people put their faith in this tasty treatment. According to Sunny Simple Life , pumpkin seeds are coated in a naturally occurring chemical that paralyzes the worms so the chicken can expel them.
But where do you get your pumpkin seeds?
What To Not Give Your Flock.
Just like any other animal, giving treats to your chicken is a classic way to earn their trust and get them to bond with you! Most of your left-over food will be safe for your flock but try to avoid salty. You should also keep them away from moldy food for it is toxic. Citrus is another food that should not be given to chickens due to the acidity. You don't want to make your chickens upset!
If you're having trouble finding pumpkin seeds for your flock, here's another article that shows you an alternative for chicken feeding – Karl Hammer, the king of compost, explains how he feeds his extremely large flock with tall mounds of fertilizer. Compost can do the job just as equally as raw pumpkin seeds. Yes that's right, compost.
Never buy grain for your chickens again!
Happy Feeding!