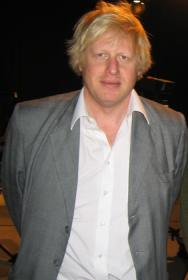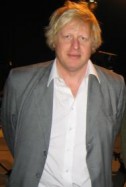 Mayor Johnson – eco geekBuilding Services Journal reports lobby group London First saying decentralised energy generation could reduce the UK capital's carbon emissions by 3.5 million tonnes pa.
In its latest report, researched by respected structural engineers Buro Happold, London First called for a collaboration between central government, the Mayor of London and his agencies, energy companies, developers and boroughs towards decentralising a quarter of London's energy supplies.
Locally placed combined heat and power plants linked to housing estates, as well as surrounding local amenities and hospitals would, the report claims, make for higher levels of energy efficiency as opposed to centralised power.
Judith Salomon, director of planning and development at London First, said: "Decentralised energy has an important role to play in reducing London's climate impact. At the moment there are few incentives in place and too many barriers preventing the success of local heat and power generation.
"Our report offers a series of recommendations which can deliver on the mayor's 25% decentralised energy target."
According to the report, centralised electricity can lead to extensive waste heat losses along the many miles of high voltage, and expensive, cables required.
The goal of the Mayor's Climate Change Action Plan's is to enable a quarter of London's energy supply to be moved off the grid and on to local, decentralised systems by 2025, saving 7.2 million tonnes in carbon emissions.