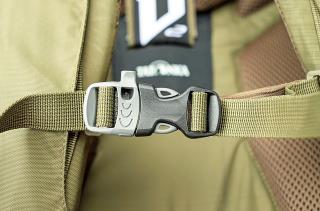 Time was, Preppers tended to be right-wingers concerned about the coming social collapse, but since President Trump was elected, it's left wing liberals who have begun hoarding food and seeking out futureproof shelters.
Prepping or survivalism already has tens of thousands of individual followers or groups actively preparing for emergencies. This movement even warranted a reality series titled "Doomsday Preppers" which aired on National Geographic Channel in 2012.
With a Trump administration now on the horizon, previous non-preppers have begun looking at their earthquake and backpacking gear in a new way – the beginnings of a survival kit. This was the case for San Francisco based Liberal Jim Ray. He told Buzzfeed, "The world in general feels more tumultuous than it did, in a lot of ways. For liberally minded people, the election made that a reality in a way that it wasn't before."
Other Liberals are moving beyond simply stocking up their backpacking kit, adding foreign visas and unregistered vehicles to their prepping checklist, according to the Buzzfeed article.
Although left wingers are generally against stocking up on ammunition and guns, The Liberal Gun Club has seen an increase in paying members over the past few months. This group provides a voice for gun-owning liberals, breaking the stereotype of only right wing enthusiasts owning guns and ammunition. Not only this, but gun transactions reached a record high on November 25th shortly after the election result, according to The Trace. Although this could be due to stockists lowering prices to increase their sales.
Liberal Prepper Facebook groups have also begun growing in popularity and number. One group has nearly 1,000 members on the social media site.
On the other hand, some Conservative preppers have relaxed their prepping since the election. But other right wingers are cautioning against this, regardless of political opinion or viewpoint, a new president isn't going to prevent a natural disaster or grid power outage. Therefore, prepping is still an important and vital part of many peoples' lives. Only now, preppers can no longer be described as predominantly right wing, President Trump has seen to that.
Auto Amazon Links: No products found.