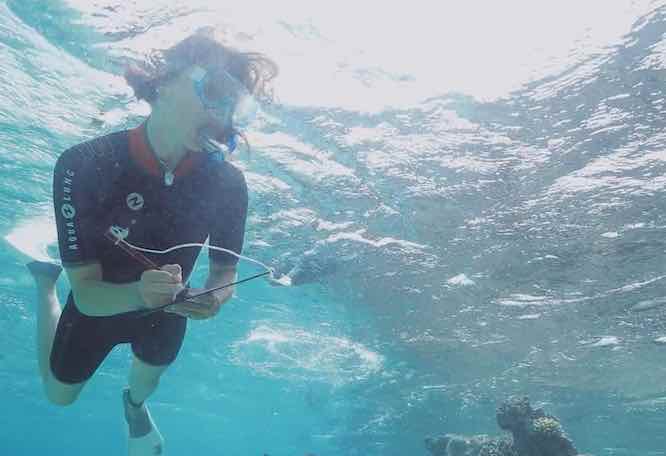 In real life, the actress Liana Cornell –co- star of the Amazon and Sky TV series Britannia – is living off the grid in Cornwall, UK. She is a strong woman – not afraid to turf her boyfriend out of the house while she carries out our zoom interview. And she plays a strong woman in Britannia – a Roman epic set in 43AD and featuring a number of powerful female lead roles. Recently the 31-year-old sat down to discuss her new eco-documentary series, Refugia, with off-grid.net.
The remarkable pledge Liana has made to herself is that all her acting revenue beyond what she actually needs to survive is ploughed back into causes she believes in – including environmental activism – either through her films, of which more in a moment or the activities of the people she makes the films about.
"I've done a lot of environmental work throughout my life, and there was this gap between people doing the work and people who could donate. That was where Refugia comes in." Its a 3 part series on WaterBear which she wrote, shot and presented herself – made to support and draw attention to some amazing environmental initiatives (until now in Australia but in future around the world).
"I wanted to create something to pull back the curtains and show how they are doing the work – truly good work." She said. "They don't have the time and funds" to get more funding.
As well as publicising the characters in her eco-series, she also finances them. you see her presenting cash to individuals she meets during the series. "We have helped to buy back a rainforest in North Queensland and replant it; create a seaweed forest and (sequester) Carbon (by growing) hemp."
"There are 25 different things we have done with that money." She is particularly excited about Hemp, which has long been illegal but is now being rehabilitated in the new pro-cannabis climate in America, although not in the UK.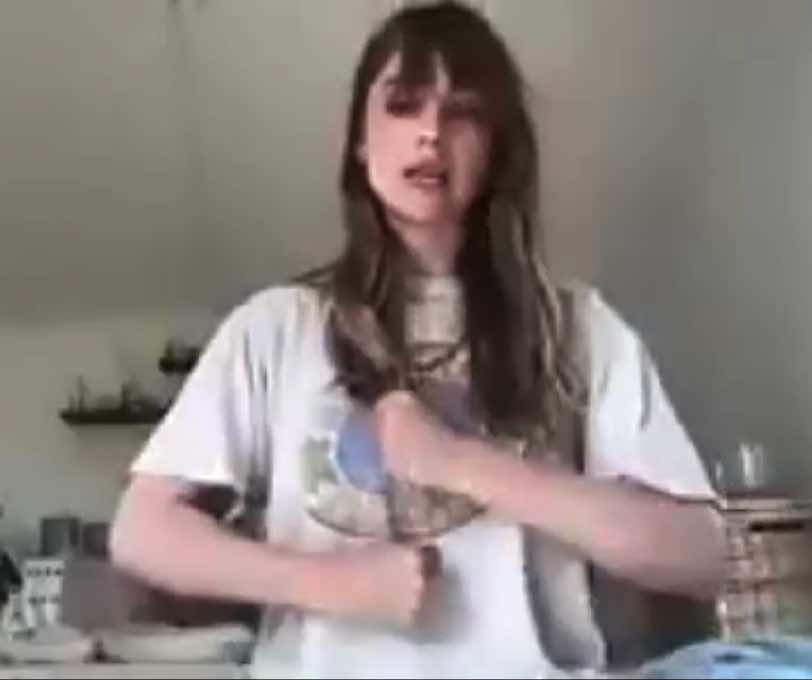 Off-Grid living
Liana is from a well-known acting family in Australia, and was brought up in a coastal rainforest town, with much of the property off the grid. "I enjoy the idea of being off-grid – when we had the fires in Australia my family (in different houses) still had electricity and our own water."
She told me she had found herself in the UK at the start of lockdown last February 2020 – and would have decided to stay anyway – even without the shoot for Britannia series 3. Her significant other used to live in a van, and he now shares the smallholding they found together in a hidden part of UK's wildest and most remote county.
Liana's voyage of discovery filming Refugia was also a voyage of self discovery. "I lay in a sleeping bag with a knife on my chest, coyotes and mountain lions prowling nearby." The animals kept away because of the camp fire, but "as a woman, sovereignty and independence are really important."
Its all about attitude for Liana. "As soon as I embodied that, there was no fear," she said. She found the time she spent practising for her role in Britannia quite therapeutic.
"I played a Warrior princess druid – a very capable woman. For 9 weeks I had stunt training from former members of the Czech military – I still keep that up and practice my archery."
Liana has had "experiences of men attacking me," and when that happens more than once, she said, you tend to question yourself – ask yourself why it happens to you.
"I was walking around with prey energy…and that is not to blame the victims in any way for what happens to them, but to empower them. There are recordings of predators who say you can tell by the way someone walking whether they can protect themselves."
Her conclusion was to be more aware of the vibe she was putting out, and more able to defend herself. But Liana is certainly not someone with a victim mentality.
"Being able to have land and access to good psychological care, organic food , is a privilege, and that's inhumane. It's wrong that those basic necessities should be a privilege.
"If you can turn your pain into power that is the best way to be proactive."
"There are so many people struggling with their mental health right now and getting eco anxiety and eco depression.
Liana also funds initiatives around psychological advancement for society.
"For me its about people finding their own Refugia – their own little pocket of good work – The answer is localism – you create your own little bubble that protects you – no need for the grid, or calls from the other side of the world."
Refugia – on WaterBear.com
Brittania – on Sky, Amazon