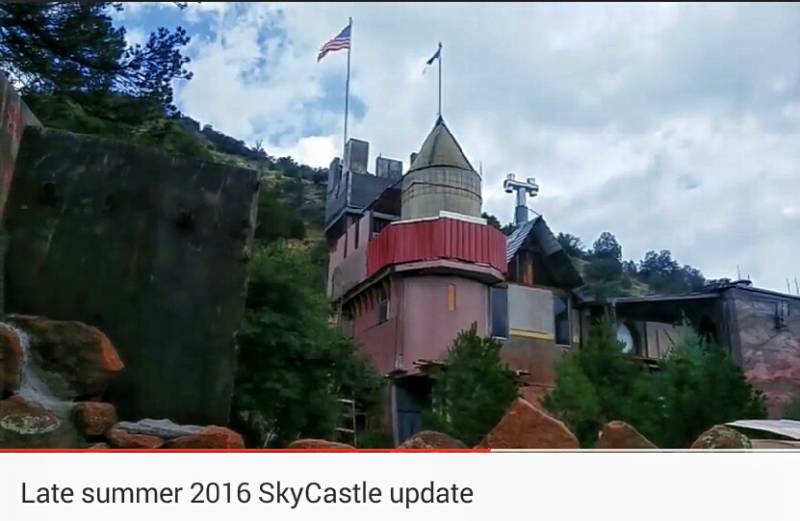 Things are happening at the SkyCastle, as you may or may not know, late last winter I spilled a very large, very sweet cup of coffee (complete with melted marshmallows) into my laptop, I was able to get it rinsed out and dried pretty well, but things did not operate correctly after that, my keyboard pretty much died, I limped by using an external keyboard. Other things quit working or didn't work right, I really hated to give that computer up, I had it set up just the way I liked it. Fortunately I had a Square Trade drops and spills accident warranty on it (I HIGHLY recommend them), I contacted them and they shot a prepaid return box to me, they had my computer the following day, then a few days later then let me know they couldn't get parts quick enough so they cut me a check for what I paid for my laptop.
I hung on to the check for a while, not ready to buy another laptop yet and not wanting to take the chance of touching that money, I realized it was getting dangerously close to the time when the check wouldn't be any good, I deposited it and began the process of picking out another laptop. Fast forward to now, and I'm writing this on my spiffy new laptop, an Acer Aspire E 15, 15.6 Full HD, Intel Core i7, NVIDIA 940MX, 8GB DDR4, 256GB SSD, Windows 10 Home, E5-575G-76YK. Not having my laptop meant I had to do everything on my tablet, that's why my articles here have been so thin on words, it's not easy to type on a small screen, especially the amount I like to write. :) I'm still getting this setup like I like it, installing my old software and getting used to Windows 10.
So now to the rest of the update, this will be a video update of the west side of the SkyCastle, PB has been busy working on the roof area over the laundry room, it's also the deck area (3rd floor) where the round tower is situated. We have wanted to make that a small nook like place where we could sit down and survey the neighborhood, maybe even have some friends over and some meals. The original roof leaked, and leaked badly, whenever it rained we would have to go in there and move things (my clothes mainly), put out buckets and plastic to protect what couldn't be moved. That is all fixed now, PB used a product called Redguard on the new plywood he laid down, that is a paint on coating that is used in shower pans to waterproof the wood below it, the idea is to keep the wood from rotting should moisture get to it. Then he used wide flashing as the next layer, now we have to decide what to put on top of that, until then, we are careful when we walk up there as to not do any damage to the metal.
PB also put in a bump out on the front in the form of a semi-circular walk way that goes in front of the round tower, it gives a more castle like appearance. He also added a semi-circular wall below on the south facing side of the laundry room to match the profile of the round tower above, giving the appearance that it is one big round tower, he will continue that profile down to the ground, but that is for a future date to complete.
You will see in the video, I am walking up the stairs in the square tower (on the north or back side of the SkyCastle), the stairs are narrow, you can see as I walk up. I walk out onto the 3rd floor deck and around the round tower, then back down, I pause the camera as I walk down the steps and go out to the front of the SkyCastle. Next I show the updated face of where PB has been working.
Here is the video, hope you enjoy watching it, if you have any questions, please feel free to ask.
https://youtu.be/S6EVbbN-CQw