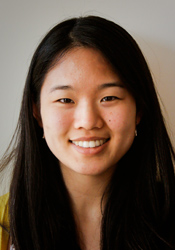 California's green economy reaches every major metropolitan area in the state, and is growing fast, according to an online map released by Environmental Defense Fund.
Originally released last year with 2,200 businesses, the map has grown 60 percent to more than 3,500 entities and now includes: an additional industry sector category; businesses that use sustainable practices; and non-profits, academic institutions and public agencies that design policies, train workers and educate the public on the economic opportunities that stem from energy and environmental policies. EDF also has a California blog.
The map—which is searchable by county, state legislative district and industry sector—shows that Los Angeles (489), Orange (275) and Santa Clara (265) counties have the most businesses and other work places specializing in five key sectors: low-carbon energy, energy efficiency, transportation, green buildings and carbon markets. Examples of business types in the green practices listing include: hospitality, food services, printing and media, vehicle repair and business services.
Dozens of companies in smaller counties, such as Fresno/Tulare (43), Chico (28), Santa Cruz (36) and Truckee (10), also are providing innovative solutions, attracting grants and investments and creating jobs.
"For the first time, we can see exactly where many of California's clean tech businesses and other green work places are located, listed by category, county and state legislative district," said Tim O'Connor, an attorney in EDF's Sacramento office and an expert on the state's green economy. "Job seekers looking for opportunities in this exciting new arena now have a way to easily search for and identify potential employers by area of interest. Elected officials who have supported energy-related policies also can see the fruits of their labor."
"The green economy today represents the future and we are committed to partnering with leaders throughout California to foster innovation and emerging technologies that move our state forward," said Governor's Office of Economic Development Director Joel Ayala. "By designing California's Green Economy Map, Environmental Defense Fund has provided a critical tool for connecting green businesses and consumers which, in turn, can potentially lead to further increased economic activity along California's Green Corridor."
EDF spent more than two years researching California companies in this sector. It also compiled multiple public and private-sector lists to create the map's fully searchable database. While the mapping tool is the largest free listing of green companies, it does not include every green company or work place in the state. To build on this list and keep it as up to date as possible, the map features an online form that non-listed companies and work places can use to submit their information for review and inclusion.
"From larger companies that are operating more sustainably to clean tech companies that recently have gone public to smaller shops that are manufacturing fluorescent light bulbs, each is playing an important role in California's transition to a low-carbon economy," added O'Connor. "These are the companies that can lead the world in innovative solutions that create jobs and increase our global competitiveness.
California already is a clean tech leader. The Green Innovation Index shows that green jobs have grown 10 times the statewide job growth average since 2005. Earlier this week, Ernst and Young said that $1.5 billion was invested in U.S. clean tech companies in the second quarter of 2010—an increase of nearly 65 percent from one year ago—75 percent ($1.125 billion) of which went to California companies.
"It's simple math: innovative energy and environmental policies equal economic growth," said Derek Walker, EDF's California Climate Initiative director and deputy director of EDF's States Climate Program. "What this map really shows is that California is paving the road to a clean energy future."
For more information on the map and methodology, visit www.edf.org/cagreen. Off-Grid.net has its own interactive map at www.off-grid.net/landbuddy.
Twitter: https://twitter.com/edf_ca; and Facebook: https://www.facebook.com/EnvDefenseFund.