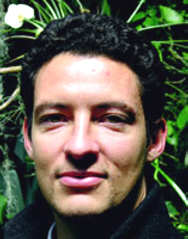 Off-Grid ideas are flowing from the classrooms of the Massachusetts Institute of Technology (MIT), Stanford and Virginia University into commercial products in rural India.
Here's a look at how a new generation of off-grid whiz-kids are creating affordable, scaleable, high-tech business models to improve quality of life in rural India.
An extraordinary bunch of entrepreneurs is attempting projects ranging from rural electrification to solar-powered refrigeration systems. The (mainly Indian born and US educuated) entrepreneurs have the enthusiasm required to make these ventures viable.
That, coupled with the quality of the ideas themselves- all of which have bagged awards at university competitions – ensures that investors are willing to back these immensely scalable ventures.
Retailers deep in rural Rajasthan can now order products with an SMS and be assured of delivery in 36 hours.
A retailer in a village typically makes two trips a month to the nearest town to replenish his stock – close to 60 per cent of his goods are procured from outside the village. And therein hangs a business model and an opportunity that Amir Alexander Hasson spotted.
*United Villages Inc. and United Villages India

FOUNDER: Amir Alexander Hasson
PROJECT IDEA: Initial idea was to provide Wi-Fi services from kiosks in remote rural areas. Project now re-modelled as a mobile-enabled supply chain mechanism.
UNIVERSITY: MIT: The idea made it to the semi-finals of the MIT $50K entrepreneurship competition.
FUNDING: Raised $3.5 million in venture funding from institutions and angel investors. Looking to raise $2 million for expansion.
FUTURE PLANS: To expand through rural Rajasthan and be present in 3-4 states in the next three years.
It's a huge opportunity all right, what with India's rural population at 660 million at last count, and the number of villages at 6,400,000. The fast moving consumer goods (FMCG) companies tap only the larger villages with a population of over 5,000 (around 15,000 villages), or just 2 per cent of all villages, with their traditional distribution networks.
It's the untapped, smaller villages with a population of between 2,000 and 5,000-which are the "pain" points for FMCG marketers-that Hasson is targeting with the company he founded in 2006, United Villages (UV). Hasson reckons that UV can potentially service some 70,000 villages.
So what has UV done? In a line, it has developed a scalable, cost-effective, mobile-enabled supply chain for village retailers. It procures goods that include essentials like soap and toothpaste and also bigger-ticket items like phones and watches from the large corporations and delivers to the village retailers at their doorstep through a unique supply chain mechanism.
"It's simple M-commerce over SMS. The retailer's mobile is loaded with an application that allows him to get in touch with UV's sales-support executives and order," says Hasson, Founder & CEO of UV. Retailers can also browse through UV's E-Shop (an online shop from which he can select and order). The goods are delivered at the retailer's doorstep within 36 hours, adds Hasson.
UV is currently present in 60 villages in Rajasthan and has signed up 500 village retailers. Each of these retailers procures inventory worth Rs 3,000-5000 from UV every month. UV has meantime gone a step ahead and launched two of its own products-a washing soap and a dishwasher, both under the UV brand name. In the next two years, Hasson hopes to cover 1,2,00-odd villages out of the 40,000 in Rajasthan, after which he will move to another state.
Milk of Rural Kindness
Promethean Power's prototype of a chilling centre is helping farmers to boost milk supply by reducing spoilage.
Goa isn't about just surf and sun. It's also about a hinterland that has hilly terrain, vast expanses of paddy fields-and erratic power supply. So when Sorin Grama and Sam White first visited the tourist hotspot in February 2009, rather than making a beeline for the beaches the duo chose to settle in a quaint village called Savoi in the central district of Ponda.
FOUNDERS:Sorin Grama and Sam White.
PROJECT IDEA: Solar-powered refrigeration system for commercial cold-storage applications.AWARD: Runner's up at MIT's $100K entrepreneurship competition.
FUNDING: Initially got $10,000, then raised $1 million in venture funding for building and testing of prototype.
FUTURE PLANS: Spread across India and to the remote corners of rural India which are off-grid.
Grama and White aren't a part of the regular tourists who hop on to charter flights in the tourist season. Far from that. The two met at MIT, Boston, and they collaborated on a class project that emerged runner's up in the MIT $100K Entreprenurship Competition of 2007. The idea: Solar-powered mini-power plants for dairy farmers in Indian villages living off the electricity grid. "I realised remote villages lack refrigeration facilities to chill milk," says White.
For the next 18 months, Grama and White made several trips to India-funded by the $10,00 they won at MIT $100K-during which they built and began testing their prototype for solar refrigeration. They founded Promethean Power Systems in November 2007 and, for the past four months, have set up base in Savoi where the company is testing the solar-powered milk chilling system.
"There is very little electricity here and by the time the collection van comes to collect the milk a lot of this milk-10 per cent on an average- gets spoilt because of non-chilling," explains S.D. Kulkarni, Managing Director of Goa Dairy. On an average a milk farmer in this village collects 7-10 litres of milk a day. Villagers today walk up to this chilling centre to chill the milk immediately after collection and then sell it to the Goa Dairy.
Promethean is currently talking to dairies across Maharashtra, Delhi and Haryana and few other states. It expects to commercialise the system before the end of this year. Installing one system costs Rs 2.5-3 lakh. That may not be too large a price to pay if milk farmers are able to consistently prevent spoilage and ensure increased supply to the dairies.
He's Lighting up Countless Lives
Not-so-happy memories of a kerosene lamp inspire an entrepreneur to design a safer and brighter alternative.
Experience of extreme conditions can provoke change-and innovation. Sam Goldman spent four years as a Peace Corps volunteer in the Republic of Benin in West Africa between 2001 and 2005. He lived without electricity, relying on kerosene lamps for light. A meeting with his neighbour's son in Benin-who had been badly burned in a kerosene-lamp fire-convinced Goldman that an alternative to the hazardous kerosene lamp had to be found.
And find it he did. The alternative: A solarpowered LED lamp that's safe, bright, and affordable. The idea took shape when Goldman was an MBA student at Stanford University's Institute of Design in 2005. He teamed up with classmate Ned Tozun and the duo turned their class assignment into a solar-powered LED lamp prototype. Soon after this, Goldman decided to commercialise the project with the launch of D.light Design in 2006-07.
FOUNDERS: Sam Goldman, Ned Tozun, Xianyi Wu, and Erica Estrada.
PROJECT IDEA: LED lanterns for rural India to replace hazardous kerosene lamps.
UNIVERSITY: Hasso Plattner Institute of Design at Stanford University.
AWARD: Won Draper Fisher Jurvetson Venture Challenge and the Stanford University Social E-Challenge in 2007.
FUNDING: Initially won $275,000 in prize money. So far raised $6.6 million from various VC funds.
FUTURE PLANS: D.light has sold 100,000 solar lamps to villagers in India, Africa and Latin America and expects to sell 2,000,000 by 2020.
D.light Design is today a 75-people company with three products-Nova, the flagship, Solata and D.light Kiran-that are priced between Rs 500 and Rs 1,600. It has so far made an investment of $6.6 million and sells its products in 30 countries. The company claims that its products are 10-20 times brighter than a kerosene lantern and up to 50 per cent more efficient than fluorescent lamps.
"D.light customers have reported that children's study time has increased by a factor of 2-4 times after purchasing a solar lantern. In addition, each kerosene lantern that is no longer used removes 0.5 to 1 tonne of carbon emissions from the atmosphere," says Goldman.
The challenges before the company include lack of awareness and last-mile reach. It is dealing with both these challenges by educating consumers about the benefits of solar lighting solutions and partnering with ITC e-Choupal, and self-help groups for the last-mile reach.
"This is only the start. We have to continue to design innovative and affordable products, as well as push the envelope in rural distribution," says D.light Co-founder and President Ned Tozun. The long-term ambition: To improve 100 million lives across the globe by 2020.