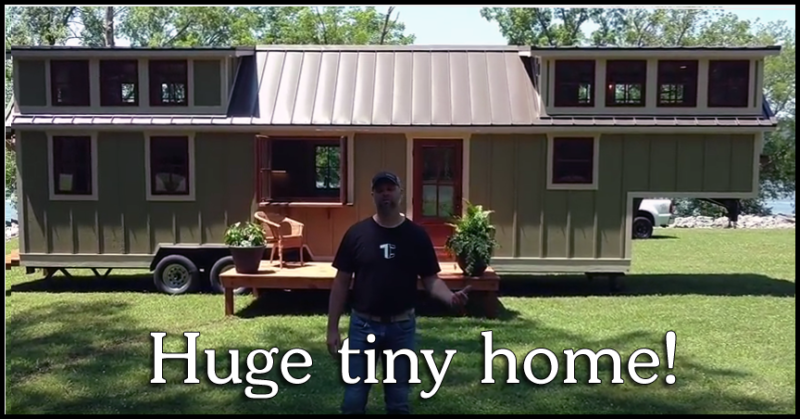 This has to be the biggest tiny home I've seen to date, it's 37 feet long and 8.5 feet wide, 13.5 feet tall, it weighs in at 19,000 pounds. This is built on a goose-neck trailer base, with a triple axle setup (3000 pound each). It would take a larger truck to pull this.
This thing is a monster! A beautiful monster though, it doesn't look for feel like a tiny home, I suspect this would be one that you would place somewhere and leave it instead of traveling around with it.
The bathroom is huge, it contains a full size tub & shower and even has a washer/dryer unit built in. I love the stairs, mainly because of the drawers built into each step, and the bottom step can accommodate a full length broom.
One area that is small is the closet, it is very small, there are built in shoe racks, but that's the best you can say about that. I suppose if you live in a tiny home, even one this grand, you will still need to be a bit of a minimalist. :)
Watch the video and let me know what you think about this tiny home.
https://youtu.be/9FqHINIs4Rc