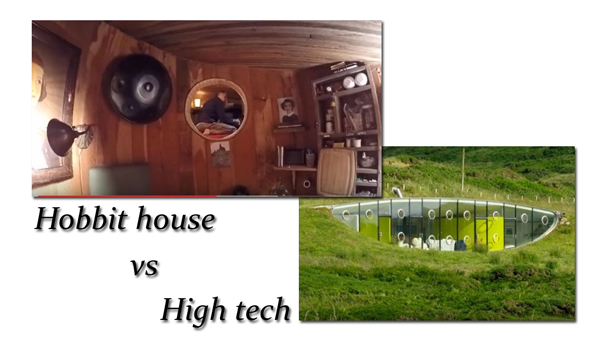 These two videos demonstrate the vast differences you can get in an underground home, personally I prefer the more rustic home, I don't think I would ever be comfortable in a modern structure, they are too sterile and cold for me, but each person has ideas about how they wish to live.
This first video shows a very rustic hobbit style underground home, in fact you can't stand upright inside the main space, I would want to be able to stand up, but wouldn't require extra headroom besides that.
https://youtu.be/zdLAM-wChxY

The second video here showcases more modern underground homes, enjoy!
https://youtu.be/kWPNp-a4nIw

What do you think? Would you live underground? Would you prefer rustic or modern?