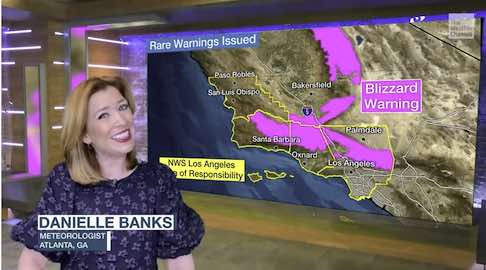 Residents of Southern California have endured months of droughts, followed by floods, and now face brutal increases in the cost of home heating. That is if they are lucky enough to still have a power supply.
Close to 100,000 customers were without power in California Wednesday, according to PowerOutage.Us, as parts of the state contended with strong winds.
California imports 90 percent of its gas, so it's reliant on pipelines. and many of those were closed for unplanned maintenance in November and December, limiting supply flowing to California and other Western states, said Aleecia Gutierrez, director of the California Energy Commission's Energy Assessments Division. A pipeline explosion in 2021 had already reduced capacity to move gas from Texas and neighboring states, where much of California's supply comes from.
Additionally, the past few months in California have seen an unusually high demand for heating. That came after a historically hot summer strained the state's electricity grid, which is largely powered by natural gas, said Sung Won Sohn, an economics professor at Loyola Marymount University.
California also has less natural gas storage than it once had, in part because Aliso Canyon in Los Angeles, one of the biggest natural gas storage sites in the Western United States, reduced its capacity after a major leak there in 2015. That means the state has fewer reserves when demands are high.
Taken alone, each of these issues may not have been enough to lead to such a big spike in gas prices, said Severin Borenstein, an energy economist at the University of California, Berkeley. But, "it has been a near-perfect storm of factors to boost the price of natural gas," he said.
The relationship between demand and price takes time to appear, said Chris Higginbotham, a spokesman for the U.S. Energy Information Administration. "If a given storm comes and drives up the price of natural gas," he said, "it typically takes time for that effect to show up at a retail level."
Demand, however, is "one of the primary drivers of natural gas wholesale prices," Higginbotham said, and if a storm like the current one were to increase demand, it "could affect the price utilities are paying." Those costs would ultimately be passed on to consumers.
Data from the USEIA show that stored gas in the Pacific region is well below five-year average levels, whereas all other regions in the country are close to or above average. This potential supply shortage could further raise prices, Higginbotham said.
Donna Biroczky, a social media marketer, has struggled to keep her Fontana home warm. "Our bill was probably triple this year from last January," she said.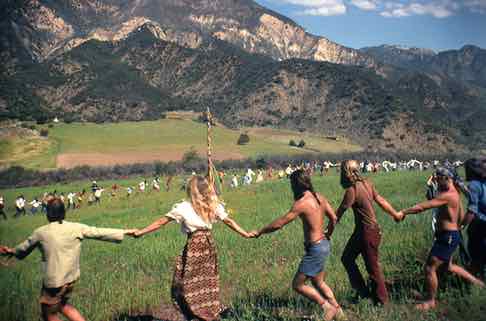 She has shut off her gas fireplaces and opted for electric heaters, stocking her house with "more blankets for people to use."
She said skyrocketing prices for things that once felt affordable were forcing people to make trade-offs. "People are having to choose — can I afford expensive eggs, or can I afford to stay warm?"
A SoCal Gas representative said that, alongside "some decreases in residential customer usage," SoCalGas had seen an uptick in use of assistance programs for low-income residents.
For those who cannot afford the higher cost of staying warm in the storm, there are several such relief programs available.
The Gas Assistance Fund, funded by donations and administered by the United Way of Greater Los Angeles, can provide a one-time grant of up to $100 to help customers in need cover their bills.
California Alternative Rates for Energy, an assistance program for low-income residents, can provide a 20% discount on natural gas payments.
SoCalGas also offers a forgiveness plan for past-due bills totaling up to $8,000 if customers enroll and then pay their bills on time. With each full, on-time payment, the company forgives one-twelfth of eligible debt, allowing customers to pay off debt in full after a year.