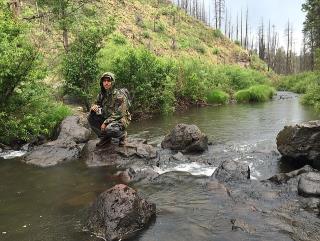 In Part I, I covered canning and smoking as food preservation methods. This article takes a look at refrigeration and dehydration.
Freezing and refrigeration is the easy way to preserve food compared to some other methods. The only problem is, once frozen or cooled it has to stay that way until consumption.
Before the wonders of electricity and modern technology, how did people do this?
On farms and in small villages it was common to have a spring house which would provide natural refrigeration. A stone building with troughs dug into the ground on which the house stood would be built over a natural spring. Water from the spring would flow through the troughs and jugs of milk or other produce could be placed in the channels. These would then be kept cool as the water flowed around them. Ledges and hooks would also be provided in the spring house, to hang meat and vegetables in a cooler environment.
If the house wasn't built over a natural spring, water could be redirected from a nearby creek. Initially some spring houses were made of wood, however this was prone to rotting. Stone therefore is the better material, not only does it hold the cold better but it won't decompose or decay with time.
Fancy building your own spring house? You can find out more at Bright Hub.
Another option which was used before electricity and still used today is root cellars.
These underground rooms stay cool in the summer but above freezing in the winter – perfect for fruits, vegetables and canned goods. The cool temperatures prevent bacterial growth and the humidity prevents withering. Ideally the cellar will have temperatures between 30 and 40 degrees Fahrenheit, have low levels of sunshine, good insulation from materials such as straw or soil and be easily accessible.
Root cellars come in a variety of forms from walk in rooms to putting trash cans in the ground to create a "mini" cellar. If you're on a tight budget, take a look at this video by the Walden Effect, who made a root cellar out of an old refrigerator.
Speaking of refrigerators, if you want to be a bit more tech-centric, then there are various options for off-grid cold food storage.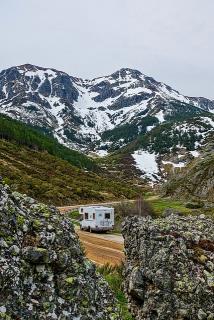 Propane fridges have been a staple for many RV owners and in off-grid homes. Some models can run off propane, DC or AC, making them more flexible. Although these appliances are good for keeping food cold and frozen with ample storage, they do require some maintenance and if they break down can be expensive to repair. Not only this, propane may be unavailable or very expensive to get hold of in certain areas and some propane fridge models can be extremely "fuel hungry" – not exactly the most economical option. There is also an initial investment of over $1,000. Take the
Dometic DM2652 on Amazon at $1,119.99. This model measures 24 x 23 x 53.8 inches and so is perfect size for an RV, if you're willing to spend the money.
Solar power refrigerators are also gaining ground.
Some of which can be hooked up directly to solar panels, running off direct current. The EcoSolarCool Solar Refrigerator on Amazon operates on 12 or 24 DC volts and is reported to be the most efficient solar refrigerator when tested against two other leading brands also advertised on Amazon. Coming in at 121lb, this stand-alone 25.3 x 23.6 x 57.1 inch model is a good size with just over 9 cubic feet capacity for storage. It comes with an upper freezer compartment and a lower refrigerator compartment. With prices starting at $1299.00 though, this is also an appliance that comes with a rather large price tag.
Another alternative is investing in a chest freezer.
These range in price but can be fairly inexpensive and have good storage space. Plus they can average under 2 amps when running. However, because of its shape (it's a chest) rummaging around for the food you want can be a pain. Chest freezers can also develop condensation and it is best to buy a separate thermostat to monitor the temperature. Some chest freezers come ready to be run by solar power such as the Sundanzer Solar-Powered Refrigerator – 1.8 Cubic Ft., ">Sundanzer Refrigerator, specifically designed for off-grid use.
If you want a more DIY approach and temporary refrigeration then a zeer pot could be the answer.
Popular in Africa, zeer pots are essentially one terracotta pot inside another. One pot must be small enough to fit inside the other pot, but large enough to hold whatever you want to keep cool. The gap between the two pots is filled with sand and then water. The process of evaporative cooling keeps the inner pot much cooler than the outside environment. Although this is not cool enough for meat storage, it is still an option for other produce such as vegetables. If you fancy making your own zeer pot, have a read of this.
From keeping things cold to heating things up! Another food preservation technique is dehydration.
Efficient with zero energy input and little hands on time required, dehydration is perhaps one of the easiest ways to preserve food. The downsides to dehydration are that even though foods weigh less and so are easier to store, there is a longer time for food preparation later when making meals. Also dehydrated food can have a different taste (and texture obviously) to fresh produce. If using a solar dehydration method then you are limited to when the sun is out. This may not be such a problem at lower latitudes, but higher latitudes can be very restricted in their "sun time".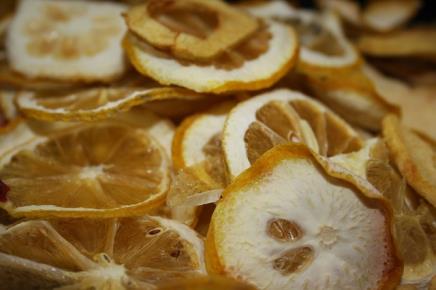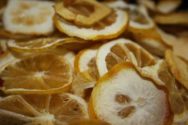 Herbs and greens are the easiest foods to dehydrate; they dry quickly with no slicing required. Fruits and veggies are a little trickier; they need to be sliced thinly or diced into small pieces for drying. Smaller fruits like blueberries should be punctured to allow the moisture to escape during the process. Meat and fish are the most challenging to dry safely. The cuts need to be sliced as thinly as possible and be kept in a constant supply of warm air. Salting first will help with the preservation. Meat and fish especially should be stored in a cool place after drying to ensure they last for a few months.
So what can you use for dehydrating?
Firstly, you could invest in an electric dehydrator. These are probably the most convenient option for setting up (with no babysitting) but require a power source. The Excalibur Food Dehydrator being sold on Amazon at $244.95 is one such appliance. With nine large trays boasting 15 square feet of drying space, you can hardly complain for lack of room. But despite this the whole body is not overly large at 17 x 19 x 12.5 inches. An adjustable thermostat ensures you dry at the temperature you want and a 26 hour timer means you can walk away without the fear of forgetting about your food!
If you want to go down the solar dehydrator route, there are pre-assembled options. For instance the Hanging Food Pantrie Solar Food Dehydrator has five drying trays and protects food from insects and pests whilst using the suns energy to dry the food. No noisy fans and it's collapsible for easy storage after use. Retailing on Amazon at $59.99, this is an option if you want something that stores well but also has good drying space.
Alternatively, you can go the whole hog and build your own solar dehydrator.
There are many variations and the beauty of this option is you can adapt the design to suit your needs. The basic components are a heat collector and a drying box. The heat collector has a clear plastic top which heats the air inside causing it to rise up and into the drying box. This is typically made of plywood with trays to rest the food on top of. Strategically placed vents help to control the air flow into and out of the dehydrator box to keep a constant circulation around the food.
If you want more detailed information on building your own solar dehydrator, take a look at this guide.