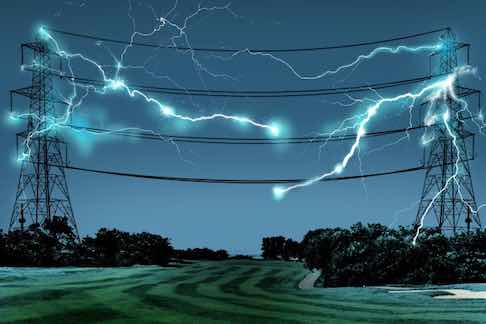 The UK national grid is in danger of total collapse during national emergencies according to government tests carried out to prepare for a national emergency.
Meanwhile some of the UK's biggest power firms have been caught out ripping off households by over half a billion pounds by gaming National Grid's systems. The power regulator Ofgem has been shown up as hopelessly out of touch in both cases.
Alarming gaps in the UK's ability to cope with a national power outage included "inconsistencies" in plans to manage impacts across society.
Government analysis of last year's "war game" trial — named Mighty Oak — found "different levels in the readiness to respond to an outage" both locally and nationally.
Now, a second nationwide three-day Mighty Oak exercise has been ordered, beginning next week, involving hundreds of participants across the country.
A report said: "The aim is to fully test . . . the impacts this catastrophic risk would cause were it to occur."
The Cabinet Office will be involved in meetings to deal with the staged crisis.
The war-gamer civil servants involved cannot use mobiles or online communication.
The tests comes amid growing fears over security of energy supply.
Documents warn in a "reasonable worst-case scenario" sectors including food, water supply and energy could be "severely disrupted" for up to a week. Sources say the exercises have taken on a new urgency since the war in Ukraine.
Vitol VPI, Uniper and SSE have been manipulating the electricity market by saying they will power down their generators at peak times, only to then demand a much higher price from the Grid to keep running.
It is claimed that a trio of Britain's biggest energy firms are gaming the National Grid to rip off customers
Energy supplies are most under pressure in the evenings. The Grid sends out requests to power firms for more electricity when its supplies are under pressure and offers a higher payment to generators to step in to the gap.
But some have been announcing they will switch off, often with just a few hours' notice ahead of the peak times.
Then they earn four times as much by switching back on just hours later to meet the Grid's anticipated shortfalls.
The grid had to pay £42million on just one cold day last November to traders using their off-on technique.