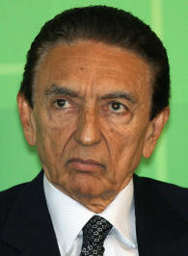 The vulnerability of grid-bound power was exposed this week after the world's largest operating hydroelectric plant failed, blacking out a quarter of Brazil and all of neighbouring Paraguay.
The 'outage' affected tens of millions of Brazilians living in nine states which include Rio de Janiero and Sao Paolo, the country's two biggest cities – as well as 6m Paraguayans. They were plunged into darkness at on Wednesday evening when the massive Itaipu plant which straddles the border of the two countries, suddenly went off line.
Airports in several cities were shut down, traffic lights broke down and passengers had to be pulled from subway cars in São Paulo when the system lost power. Police in many large cities were mobilised amid fears of an opportunistic crime wave.
Itaipu has a capacity of 17,000 megawatts and supplies about a fifth of Brazil's power and ninety percent of Paraguay's. Problems caused by the 'outage' even affected parts of Argentina that share interconnections with Brazil and Paraguay.
Brazilian authorities have not yet identified the exact cause of the blackout. But Brazilian Mines and Energy Minister Edison Lobao said the problem could have been caused by "atmospheric problems" or "high-intensity storms. The system is not fragile, it is one of the strongest and most secure in the world," he told AP.
According to the minister, the storms could have caused a disconnection between the plant and its transmission systems and that might have led to knock on effects on other parts of the national grid. He said that the storms uprooted trees near the Itaipu dam just before it failed.
In Paraguay, the national energy agency blamed the blackout on a short-circuit at an electrical station near Sao Paulo, which shut down the power network supplied by Itaipu. According to the country's leading newspaper ABC Color the entire country went dark for about 20 minutes.
Brazil, Paraguay and Argentina are not the only Latin American countries suffering from over reliance on centralised energy production. President Hugo Chavez of energy rich Venezuela has been facing protests by consumers in major cities angry that their power has been cut for hours every day.
Even though the country has the largest oil deposits of any non-Opec country, three quarters of its electricity is generated by the Guri dam which was built in the 1960s with oil money. It allows Venezuela to export about 500,000 barrels of oil a day that might otherwise be used to meet electricity demand.
Energy experts said the blackout revealed the weaknesses in Brazil's transmission system and the need for better management of the interconnected electrical grids.
"This was a management failure," said Ildo Sauer, a professor of energy at the University of São Paulo. "There is not a lack of generation capacity, there is not a lack of transmission capacity, there has not been a lack of investments" in the sector, he said. "What is lacking is management, command and control of the operations."
The blackout occurred two days after US network CBS aired a report claiming power cuts in Brazil in 2005 and 2007 were caused by cyber hackers attacking control systems. CBS said those incidents should serve as a wake-up call to the United States.