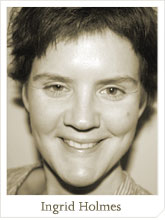 As we forecast last month, plans for the UK Green Investment Bank (GIB) are gathering momentum.
GIB is shaping up to be a "Super-quango" spearheading one trillion British pounds of investment in the green infrastructure. The US could learn from the plan — it will have a clear remit to focus on investments that grow the green economy, and is less likely to fall for greenwash proposals.
Billions of pounds that are being spent by disparate quangoes and officials funds will instead be ploughed into the new eco-bank, after a report by a group of leading financial and environmental experts delivers its recommendations to the government. The Green Investment Bank Commission argued that cutting the number of state-funded green bodies would "radically improve" the task of cutting the nation's carbon output – an area where Britain continues to lag behind official targets.
The Commission was led by former Merrill Lynch chairman Bob Wigley. It warned that the scale of the looming crisis means that the government needs to rapidly set up a bank to fund Britain's low-carbon future, ideally within the next six months.
"The scale of the investment required to meet UK climate change and renewable energy targets is unprecedented, and of a size not seen since the post World War Two reconstruction," warned the commission, which was set up by UK Treasury chief George Osborne last year when still in opposition.
The government has estimated that building the new low-carbon infrastructure that the UK needs will cost £550bn between now and 2020. The total bill over the next twenty years could hit £1tn.
One of the key figures in the planning for GIB is Ingrid Holmes, currently at E3G. Before that, Ingrid worked for Climate Change Capital, a boutique investment bank specialising in low carbon investment, where she focused on the interface between investment and policy and the management of policy risk. She has also worked on air quality issues for the Science Policy Unit in DEFRA, as a Scientific Advisor focused on energy and environment in the Parliamentary Office of Science and Technology, and was Head of Policy at the UK Business Council for Sustainable Energy.